Next Generation Subaru Impreza: new illustration…
Last Updated: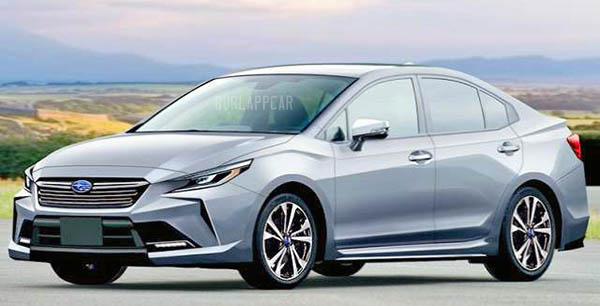 I think the current Impreza is just OK. At least the hatch. Oddly enough, I also think it does look better as the Crosstrek. Even with all that cheapo-looking plastic cladding everywhere. Somehow the whole thing has a cute look and feel to it.
This new illustration shows us what the next generation sedan model could look like. And as usual, it's a pretty sad sight.
Subaru seems to put less and less and less effort into their designs. A good design doesn't cost more money than something like this. I guess they are popular enough that they just don't care at all.
I just wished some other brand would really take over that market and come up with a couple of nicely designed compact and mid-sized wagon/crossover models. Something as good as the Subaru. With a good design.
Maybe there is hope for the US version of the Ford Evos? Maybe an even "smaller than Bronco Sport" cool-looking SUV?
Or Mazda? Except they just design SUVs. Not offroad wagons based o their sedans. This is really too bad. I really think Subaru needs to be taught a lesson for putting out such mediocrity.
I know the pic above is just an illustration and not the real thing at all. But I have no hope for the real thing to look any better…
(Thanks to a reader for this!)