2023 Genesis GV60: another color…
Last Updated: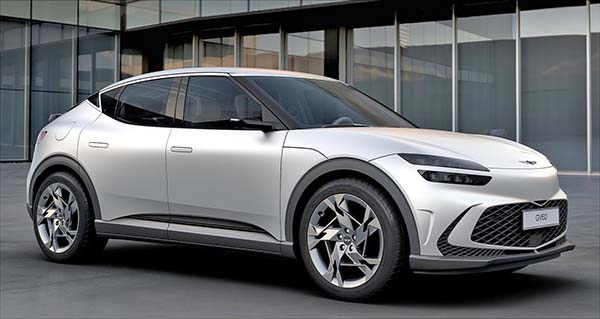 It's fine to offer that lime color in a luxury car. But I don't think it is the best idea for a first impression…
This light silver pictured above is much more becoming of a luxury brand. Although that ridiculous pale blue console finish makes the whole thing look like a cheap toy. (That stupid looking "crystal knob" isn't helping either)
I know, there must be other colors/trims available. But again, why even show us this first???
So far, we don't even have any official pricing info for the Ioniq5 and EV6. But the Genesis version will be more expensive than both (With apparently no standard sunroof)
Which could mean at least $45 000/50 000 to start?
And that would put it in direct competition with the Tesla Model Y. No matter how you love or hate Tesla, the Y is the one people want. Most people will only buy something else if it is much cheaper.
Maybe that's why they are still working on US pricing since it all depends on it…
Good luck…