2023 Hyundai Ioniq 7: new illustration…
Last Updated: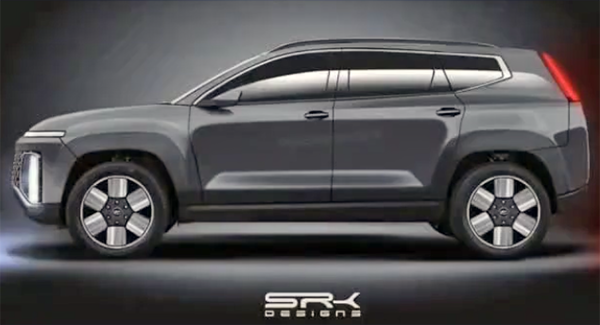 This new illustration of what the upcoming Ioniq 7 "Large SUV" could look like is inspired by the recent photo Hyundai teased us with a few days ago. (HERE)
But somehow, it doesn't look as good. The wheel arches are just too thick. Like an older Mitsubishi SUV.
And the rear end seems less curved than the official teaser. So does the roofline.
Small things, but enough to make the official teaser much better looking and dynamic. Of course, the teaser might be showing us a concept version. Which will be toned down for production and might end up looking like the illustration above.
Who knows…