2022 BMW 2 Active Tourer: a look inside…
Last Updated: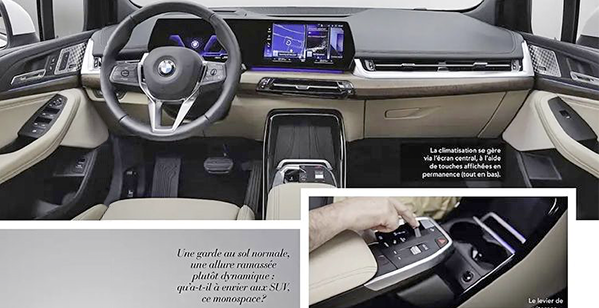 The interior of the new BMW Active Tourer for 2022 looks like it was inspired by something that should never inspire anyone: the iX interior.
Which is really too bad. It doesn't have the weird Circus atmosphere of the iX, but that console and screen setup is very close. And that wood trim piece would seem more at home in a Kia than a BMW.
It looks like similar setups will soon invade every BMW model. Starting with the revised 3 series. And soon after 4 series.
If you like classy dials in your BMW, get one now.