2022/23 Ford sedan: ???
Last Updated: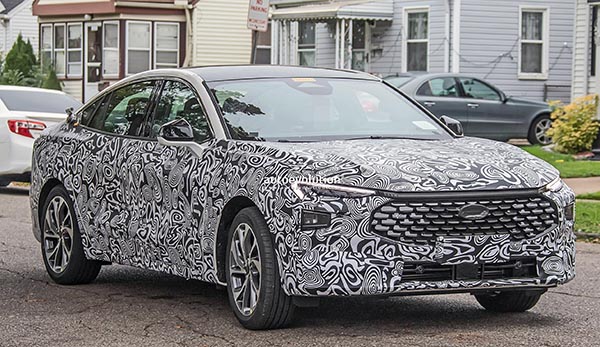 Of course, Ford has officially announced it would not be producing cars for the US market anymore. Except for the Mustang. Everything else is now SUVs or trucks.
So it is odd to see this almost ready brand new Ford sedan testing in the US. It is probably another Chinese market-only model. Unless they somehow decided to come up with a new electric sedan based on the Mach E?
I think this is actually based on the Chinese Evos hatchback. A sedan version of that model with its own design. Too bad, this would have made a very nice new Fusion. A PHEV-only sedan could be nice.
I guess I will NOT be seeing this at the upcoming Los Angeles Auto Show next month…