2023/24 VW Tiguan: new spy shots…
Last Updated: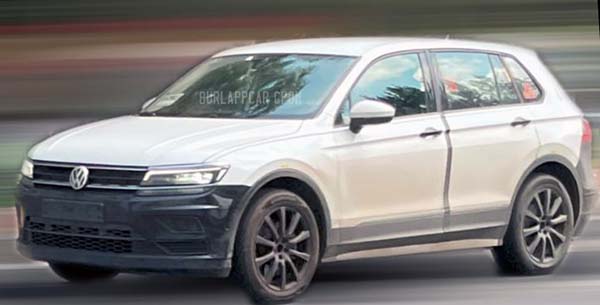 This obviously looks like a test mule for the next-generation VW Tiguan. (The bottom pic is the shorter Euro-model) But is it?
It obviously has a small added section in the middle. And a weird huge bumper in the back. This means the final thing would have a slightly longer wheelbase and a longer rear overhang to accommodate the 3rd row.
If it is the next Tiguan, it will be using the same platform. Maybe they are working on one model for Europe and the US, instead of 2 different sizes.
And if it is the Tiguan, it will probably be the last one. Since VW is getting fully electric in a few years. And they're not spending much cash on new engine and ICE platforms anymore.
It makes you wonder what will happen to all these models. Golf, Tiguan, etc… Since they now are building a whole parallel EV lineup.
Will they rename all ID models with the old names?
Or dump all these names that have been popular around the world for years. Even decades for some.