Edison Future EF1-T: another electric pick-up…
Last Updated: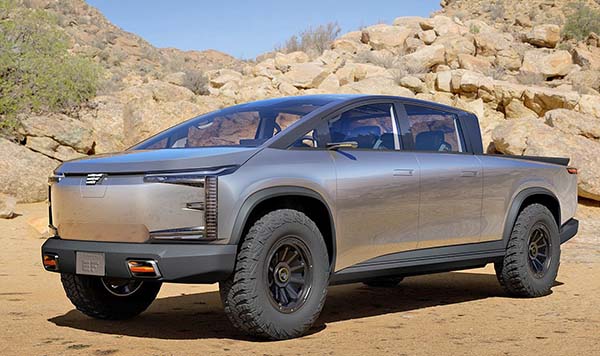 It seems that every few days, there is another "new" EV manufacturer showing yet another electric truck or van.
Today we have this new EFT-1 from Edison Future. (Which is a blend of two companies, SPI Energy and Phoenix Motorcars.)
As usual, we get cool computer illustrations and very few specs. (350kW with 470HP or 600kW with 816HP)
And of course, production could start (in a few months)
My favorite is actually the weird-looking van version. Which seems an even more obvious blend of blunt and futuristic.
The interior also seems more inviting than the overly simplistic Tesla Cybertruck.
(This would be the perfect van for a 21st Century version of "Ironside"!)
Who knows, maybe these will actually be made one day…