2022 Chevrolet Equinox Mild Hybrid: China only…
Last Updated: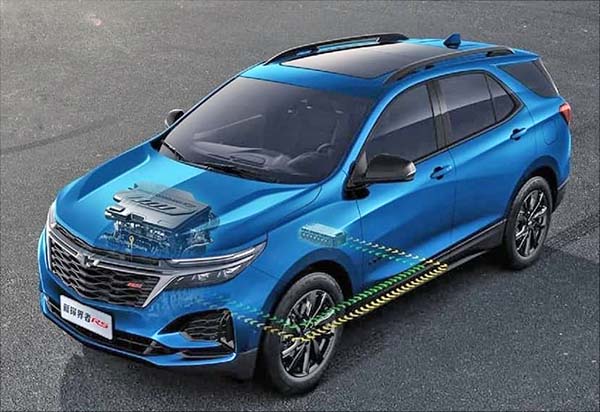 Chevrolet is introducing a new powertrain for the 2022 Equinox in China.
The RS version will be available with a 48V mild hybrid system. Which includes a battery and small electric motor combined with the 1.5 Liter Turbo.
This should make the driving experience smoother while saving a bit of gas.
A similar system is available over here on 2022 Volvo models. And, from early reviews, it makes the whole thing a lot smoother. (Something current 2.0 Liter engines from Volvo are not known for)
GM has announced a new compact electric SUV that actually could replace the current Equinox. Since EV prices seem to be going down every year. The new model, after incentives, could be priced around the same as the current Equinox.
This would be a huge move for GM since the Equinox is Chevrolet's "non-truck-based" bestseller.
Even though the current generation came out over 5 years ago, they still sold over 270 000 units of them last year (Over 346 000 in 2019)
It could take time before a GM EV can match these numbers. Although things are moving very fast towards electrification of everything on 4 wheels.