2023 Mini Cooper Electric: new spy shots…
Last Updated: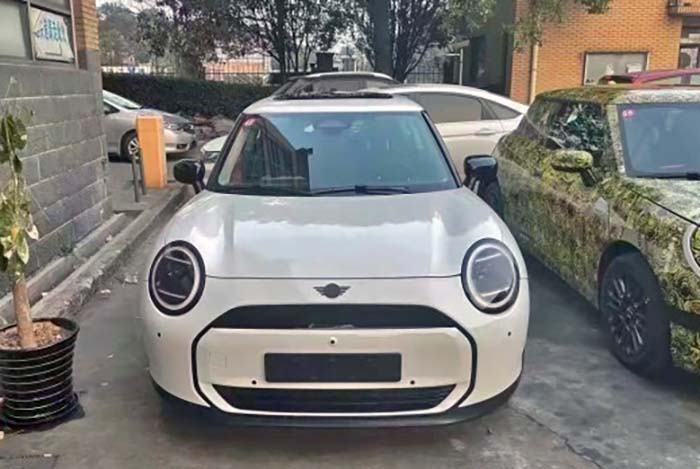 First, let me thank the multiple readers who sent me various version of these photos.
This is obviously the next-generation Mini Cooper. S. And the "S" being green, it is the electrified version.
The car is quite surprising in many ways. Upfront, they got rid of the typical Mini clamshell hood. Which is strange.
Otherwise, the front end is immediately recognizable as a Mini. As it should be.
The rear end is really weird. Mainly because of these very "un-Mini" like tail lights. I am not sure what they were trying to do here, but triangular shapes are not associated with the Mini design. At all.
(In the photos above you can see how the camouflage was trying to hide the rear light's triangular design.)
The interior seems very simple. With a big circular screen, Something quite unique.
It also seems the head-up display will replace the small screen in front of the driver. Which is actually fine. Who needs another small screen to compete with the main one when you already have a head-up display.
It is also kind of strange to see a brand new Mini just months after a mid-cycle refresh. Also, the white car in the photos is the only one totally uncovered. With no cover laying around near it. Why?
There were early rumors a few years ago about a new Mini model specific to the Chinese market. Which could maybe explain the weirdo triangular rear lights?
So many questions…