Toyota : 30 EVs by 2030…
Last Updated: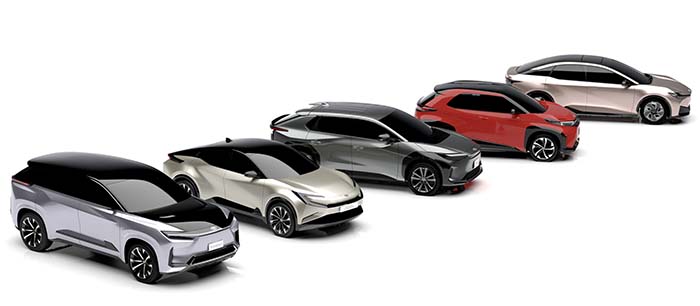 It took a while, but it seems the Toyota giant has awakened.
After years of dissing electric cars, we know here things like "an EV for everyone".
I guess they are seeing VW and Hyundai/Kia turning out very nice electric cars and really don't want to be late to the party (Unlike poor Honda…)
As you can see, it includes both Toyota and Lexus. And it looks like they are also going for really cool "niche" models as well. Which is what they used to do, especially in the '80s 90′.
That little yellow sports car looks like an MR-2 for the 21st century.
And the tiny blue trucky SUV looks like a really cool-looking electric FJ Cruiser.
Which one is your favorite?
(I will post more detailed pix very soon)