20?? Tesla Cybertruck: new spy shots…
Last Updated: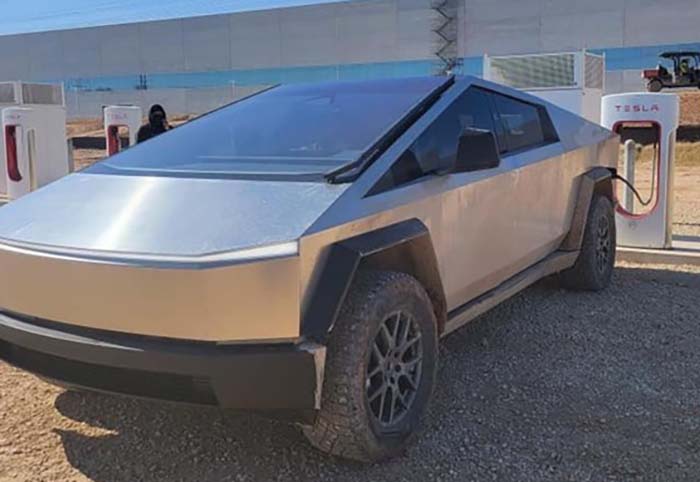 This looks like the same prototype we saw a few days ago HERE.
And it could be the only Cybertruck we see for a while. Since Elon has announced that Tesla will not release any new models in the year 2022. All these people who spent money reserving one will just have to wait even longer. Or get something with a real steering wheel, like a Ford F-150 EV, Rivian, or the Silverado EV.
That announcement also means no Semi this year either. (reservations for the Semi were $20 000!) Even though companies like Walmart and many others will have to wait. Or lose all that money.
But it is all very logical. Tesla has tons of orders for Model Y and 3 to fill out. These cars do need to be built and the new factories in Texas and Germany will help. But there is no room for anything else for a while. The smaller "Compact Tesla" is also on hold. That thing will be on the back burner for a long time. A big market in Europe that could be lost to many other manufacturers soon.
Once the Model Y and 3 are everywhere, (which is already the case in many places) will they still be something special? Will a $60 000 electric car with so so built quality and below-average interior be enough to keep tesla successful. Especially once almost all cars are EVs?
But no matter how long the Cybertruck is delayed, it will still look weird and futuristic when it finally comes out…