2023 Toyota Sequoia: official photos…
Last Updated: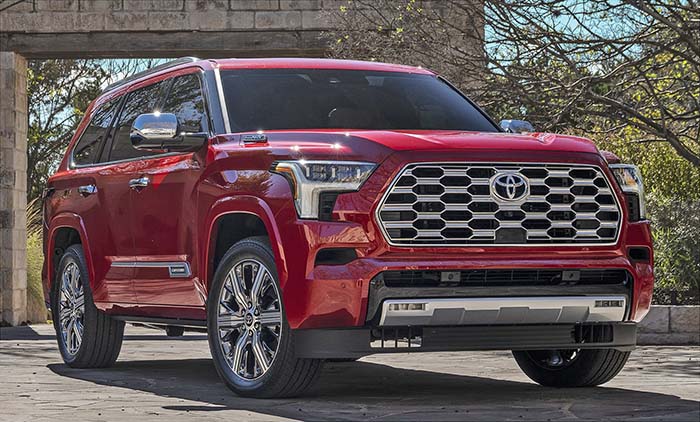 The design of the new 2023 Sequoia seems surprisingly restrained. Especially when compared to the 2022 Tundra.
None of these giant SUVs will win beauty contests, but against the current competition, this isn't worse.
The interior is super squared off. Straight lines everywhere. Looks like a big ruler was the main design tool. The dashboard from the Tundra is still quite a mess. Nothing like the really good looking 2022 Silverado interior (Let's hope the 2023 Tahoe is getting that same dash)
The photo of the rear seats folded looks quite odd. Showing the rear seats not folded flat. Making the loading floor really high. Actually, the worst I've ever seen recently. It seems everyone else has solved that problem. Years ago…
The new Hybrid V6 engine replaces the old V8. With 437HP and a 10-speed auto.
Which will surely improve the previous version's 15MPG combined.
And the whole package will also improve on the poor 8000 units sold last year…