Mystery Ford SUV: new spy shots…
Last Updated: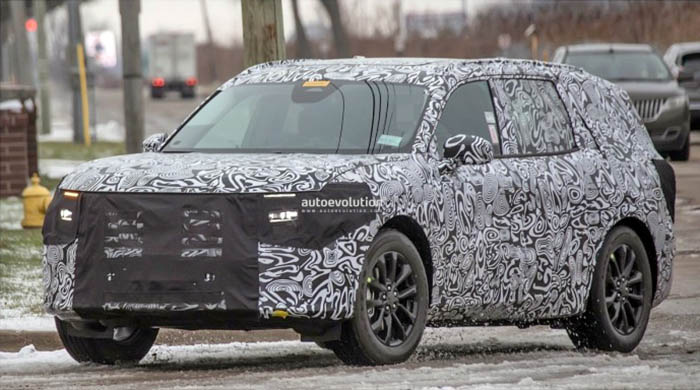 It looks like Ford is testing a new SUV/Crossover thingy. Yes, another one…
Although these were shot in the US, it could still be something for the Chinese market. (The new Chinese Mondeo was also caught in the US before it came out)
It looks pretty large so I don't think it is an Edge preplacement. Is it the upcoming Explorer EV they've been talking about? (that pipe could just be fake)
That super flat hood does have a retro look to it. Similar to the Bronco Sport. A bit. It does look a bit like the new Ford Equator, also sold in China. But not quite exactly the same…
AutoEvolution seems to think this is a Fusion replacement called "Fusion Activ". That seems a bit weird since the Fusion is gone. And Activ would be a version of a car that doesn't exist anymore? Why not give this its own name? Plus, so far, this seems as big as an Explorer. Some big FWD-based SUV competing with the Explorer?
Such confusion, and puzzlement. I feel disoriented…
What do you think?
(Thanks to Rob S. for the tip)