2023 Dodge Hornet: new spy shots…
Last Updated:
Apparently, the 1st and 3rd pic show the all-new Dodge Hornet. Which, if true, would be terrible news.
Not only for Dodge but especially for Alfa-Romeo. As the Dodge seems to look almost exactly the same as the new Tonale. At least from what we can see here.
Upfront, the hood, and bumper seem revised, slightly. The headlights are almost the same. Even the wheels!
Both interiors seem exactly the same.
Bad news all around. Just when, finally, Alfa is getting a smaller and less expensive model, Dodge dealers will have the same car for cheaper (Probably a lot cheaper)
This is really sad. Like 1970's GM and Ford sad. After all these years, we get two clones.
I do understand the need for saving money. And maybe get your two sporty brands a bit closer. But the two models will be offered in the US. The Alfa is trying to compete with cars like the Audi Q3, BMW X1, etc… Cars that start at around $35 000.
No one spends that much on a small Dodge crossover. It will have to start at almost $10 000 less.
I'm just not sure how that can be done. And what kind of plan they have here.
Maybe the rest of the design is all different and new?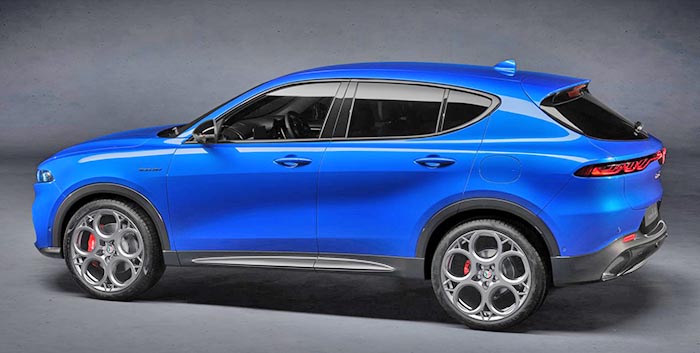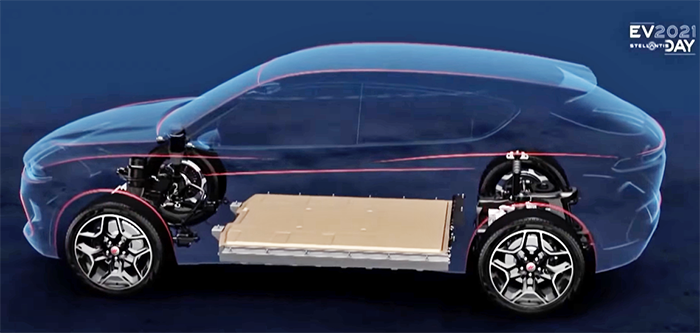 Well… No.
The bottom pic is from last year's Stellantis EV day presentation. Where they showed this compact crossover. Even though this one is obviously a pure EV, it does look a lot like the Tonale above. With a different front end. But the rest of the design is pretty much the Tonale.
It looks a lot like the new small Dodge will be a cheaper Alfa. Or the new Alfa a dressed-up Dodge.
And that in a while, there will be an EV version of these.