2023 Fisker Ocean: new pix…
Last Updated: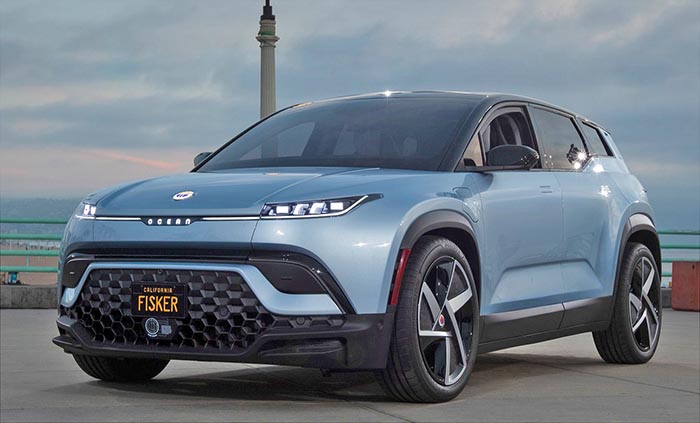 Fisker just released some pix of the 2023 Ocean electric SUV. (I guess at least some of them are new?)
I saw it in person at the Los Angeles Auto show last year and was pretty impressed. I didn't like the huge browy black wheels, but the rest of the car looked great. And quite futuristic.
Fisker has announced that production of the Ocean will start on November 17th, 2022, in Austria. Where they have a deal with Magna-Steyr to produce the car. The base price for the Sport version is still at $37 499 before any incentives. Which means under $28 000 after incentives in most US states. The base model will get a 250 Miles range.
This will compete very well against the VW ID.4. For less money. The pretty loaded dual-motor Ultra Version will have a 340 miles range for $50 000. Which is cheaper than the loaded AWD Ioniq 5, but with much more range. And much cheaper than a Tesla Model Y. Even before incentives.
The "Extreme" version comes with a 350 miles range for $69 000.
A lease starts at $379 a month. Which is similar to the VW ID.4.
I think the Ocean does have the potential to disturb things. Sure, unknown brand and a "who knows" quality and servicing. But it turns out to be a good car, it could be quite a hit. As for quality, Tesla has proven it is not always needed to sell tons of cars. And Magna-Steyr is already building luxury cars for many other manufacturers like BMW and Jaguar.
I actually can't wait for this and am pretty curious…