RAM 1500 EV: new teasers…
Last Updated: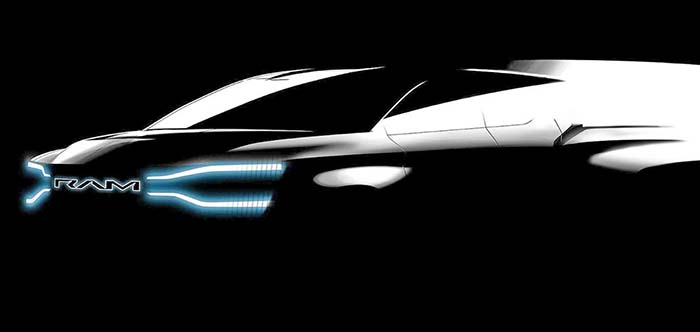 The biggest EV news from Stellantis in the US will be the electric version of the RAM 1500 pick-up.
The 2024 on-sale date is pretty far away, and behind its competition. Ford which will go on sale soon. But that they already have around 200 000 orders and production is only about 150 000 a year. I can only imagine the waiting list and dealer markups on this…
The Silverado EV will begin production about a year from now.
And Tesla has already said they will have no new model coming out in 2022. So that Cybertruck is also at least a year away.
The RAM might be last, but from these teaser sketches, it could end up being the best looking of them all.