2023/24 Chevrolet Montana: new illustration…
Last Updated: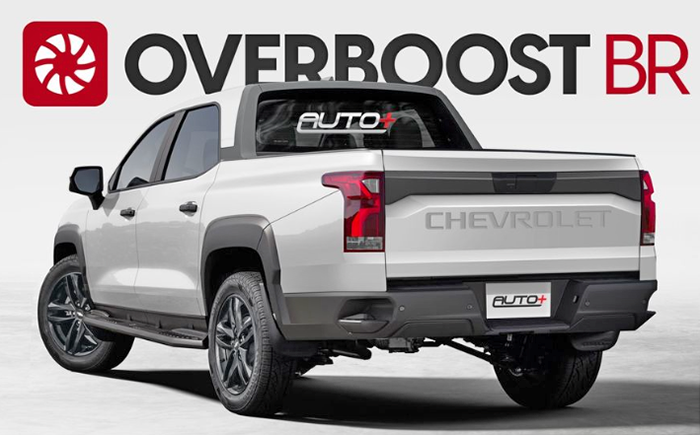 Chevrolet released official teasers of the new Montana compact pick-up a while ago.
Now we get a pretty realistic illustration (top) f what the whole thing could look like.
At least from this, it looks very nice. This would be a great competition to the super popular Ford maverick in the US. Unfortunately, the Montana is currently only scheduled for brazil and other South American markets.
While the next generation Montana will be much larger than the super-compact current version, it will still be a bit smaller than the Maverick. Which would be great.
I just saw a Maverick yesterday and it's not really compact at all. Except when compared to other larger trucks.
Something a bit smaller would be great.
Although the huge advantage of the Ford is its standard hybrid powertrain, and I don't think GM has anything to compete with that currently. Which is really too bad.
How about using the old Volt powertrain? With a cool 50 miles EV range!
Just kidding. I know…