2023/24 Hyundai Kona: new illustration…
Last Updated: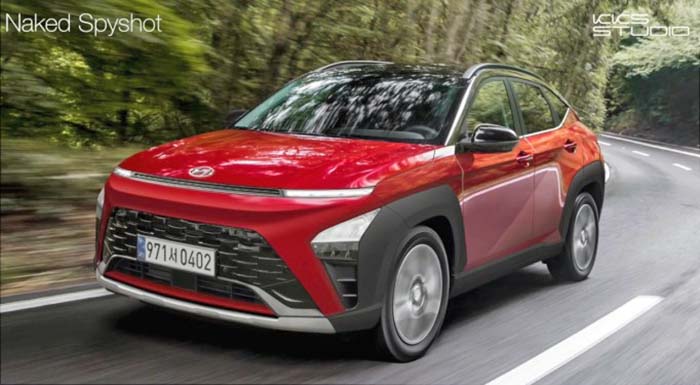 This new illustration of what the next-generation Hyundai Kona could look like seems pretty realistic.
It does match the spy shots we have seen a while ago. Although the prototypes are so well camouflaged the final design could be anything. And very different from this. The black fenders make it look a lot like the new Toyota Bz4X. Which might not be so great.
I test drove the Kona a few years ago and was pretty impressed. The main problem for me was the very sad/cheap-looking interior. Since Hyundai's interior designs have vastly improved in the past couple of years, the next Kona could be great. And much more interesting than the new 2023 Honda HR-V.
At least the Hyundai doesn't use a CVT.