2024 Chevrolet Silverado EV: camping companion…
Last Updated: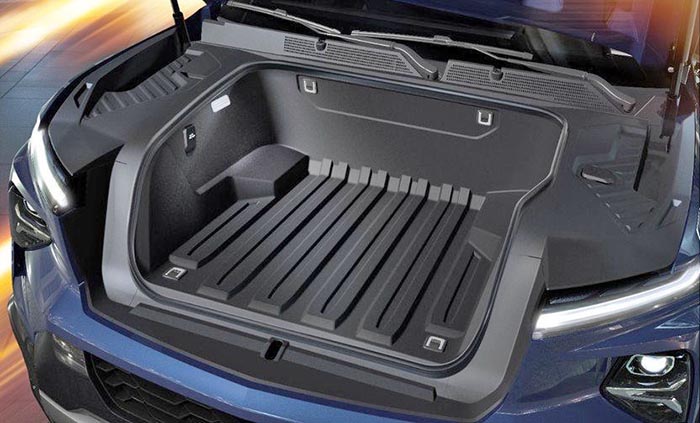 Chevrolet has a lot of cool options planned for the new electric Silverado.
There will even be various cabs available. Like the one pictured above.
Not only does it look nice, but it also makes the new electric truck look like a super long raised wagon.
The best part is the Multi-Flex midgate. Which allows the rear seat to fold forward. (Why didn't Hyundai think of that for the Santa Cruz???)
And would allow plenty of room to sleep. Since the whole area would be as long as 10ft 10in.
It also looks like the rear window folds as well.
This would create more camping room than any SUVs around.
Plus, there is a large front truck for more stuff.
The 400 miles battery range will apparently be available on the cheaper "Work Truck" version (top pic)
But the base $39 000 version will have less range.
Still, I just wonder if you'll be able to get this with a WT model with a cab and the 400 miles battery for around $50 000 before incentives. That would be one great camping companion…