2023 Honda HR-V: a look inside…
Last Updated: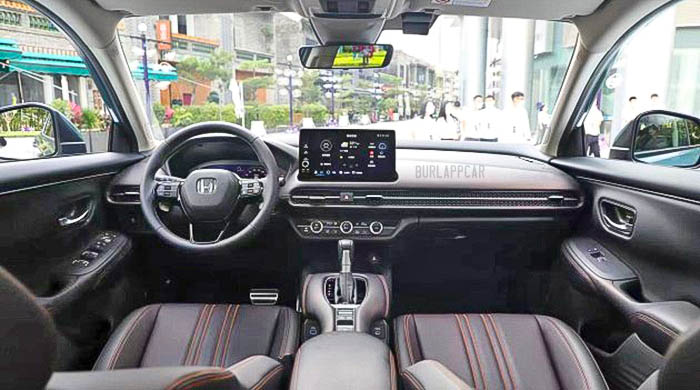 These photos show the Chinese market version of our new HR-V, called the ZR-V.
We already know these are the same exact cars and they will be sharing interior designs as well.
While Honda hasn't shown us the new 2023 HR-V interior yet, they just unveiled the Chinese version.
Which isn't a bad thing. Although a bit less original than the current "Fit-based" HR-V, this larger version does seem more upscale.
Being based on the Civic and not the Fit, I'm sure prices will increase from the current $22 000.
Although its main competition, the Corolla Cross still starts at just $500 more.
The main differences between our 2023 HR-V and its Chinese cousin are the availability of the larger panoramic sunroof. And more importantly, the 1.5 Liter Turbo engine from the Civic.
While our version will be getting the 2.0 Liter/CVT combo.
While it might seem like a big step down from the 1.5 Liter Turbo on paper, in real life it isn't really.
Other manufacturers have very decent CVTs. Not Honda.
The 2.0 Liter is a very smooth and quiet engine. The CVT robs most of the power in the 1.5 Liter Turbo anyway.
What the HR-V really needs is some kind of hybrid powertrain. Honda is so late in pushing electrification in the US that it is actually pretty sad.
They still don't have a date for the Civic Hybrid in the US. (already out overseas)
And zero mention of a hybrid for the HR-Z. While the European (smaller) version is only available as a Hybrid.