2023 Hyundai Venue: new pix…
Last Updated: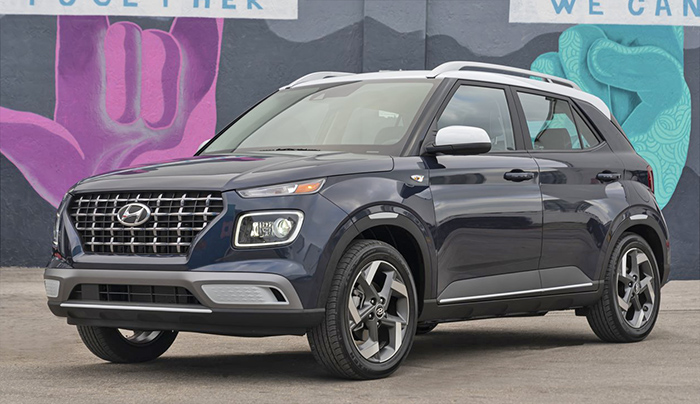 So far, these changes make the little Venue look nicer than before.
The squared-off front and rear ends fit the general shape much better than before. The new grille alone is a 1000% improvement.
As I mentioned yesterday, the Venue has not been popular in the US so far. (The Nissan Kicks sold over 3 times as many units last year)
Let's hope these great changes help the little guy for next year.