2023 Mercedes GLC: leaking…
Last Updated: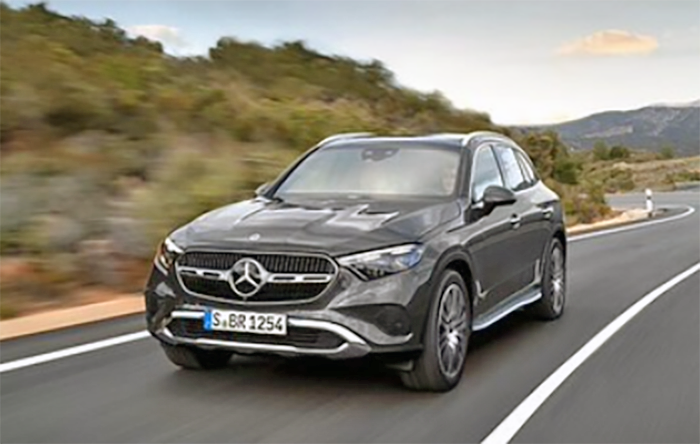 The new Mercedes GLC for 2023 is everything we expected. No surprises. Right down to its C-Class interior.
It looks like a cross between the current GLC, the EQC, and, as you can see, even the smaller GLA. And you know the powertrain will be some "improved version of the 2.0 Liter Turbo". (It seems a 2.0 Liter Turbo is powering 99% of cars sold in the US these days…)
While a very popular model for Mercedes in the US with over 51000 sold in the US, it is still far behind the Lexus RX which sold over twice as many units last year. Both will be new for 2023.