Buick Electra X Concept: this is it…
Last Updated: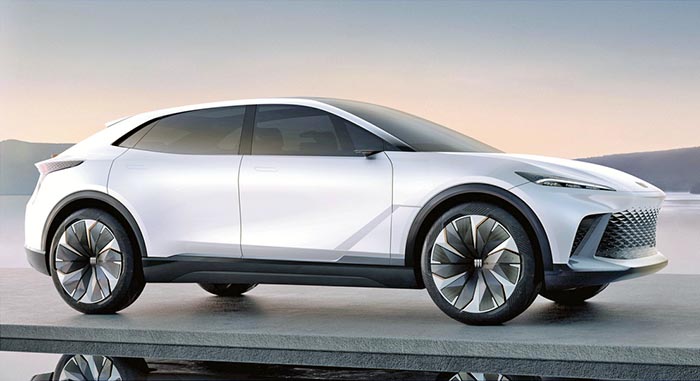 Except for the rear lights looking a bit too much like a Toyota, this already seems great.
Of course, there will be major changes since the car pictured above looks like a pure concept. Not an "almost ready for production preview" like the Cadillac Lyriq concept was.
The production Lyriq ended up looking 99% like the concept.
Unfortunately, this could end up looking quite different in the production translation. At least the interior.
Let's hope most of the exterior look similar. So far this seems like a much better alternative to the Lyriq. For less money (since it's a Buick…)
And again, the new logo does look great.
Buick has also announced they will be a 100% EV manufacturer within 8 years. Maybe that's what they needed all along to finally change their old man image in the US?
Super sleek-looking electric cars…
Buick's future looks bright. "There'll be spandex jackets one for everyone"