Toyota Compact Cruiser EV: new photos…
Last Updated: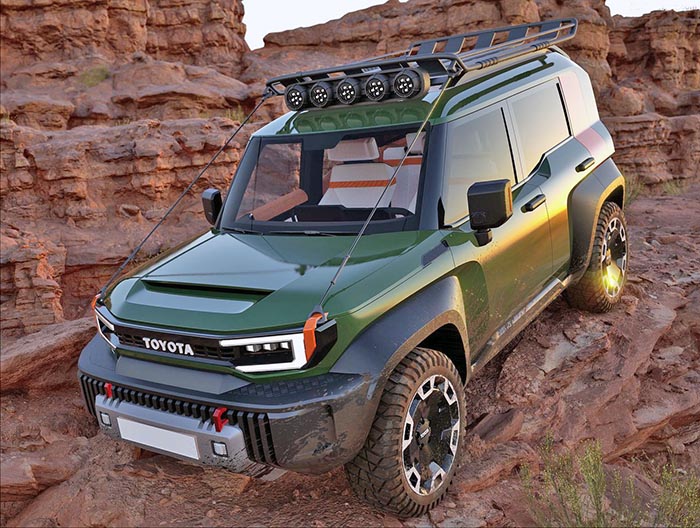 The electric Compact Cruiser was part of all these crazy EV concepts Toyota showed us last year.
And it was one of the most popular designs presented. Reminding us of the FJ Cruiser.
It would look like a no-brainer. A trucky-looking compact electric off-road truck seems like it would be an instant hit. If ever produced…
So far, we've seen prototypes of the EV sedan driving around. But not much else from all these concepts.
This one really needs to move forward…