2023/24 Hyundai Kona: a look inside…
Last Updated: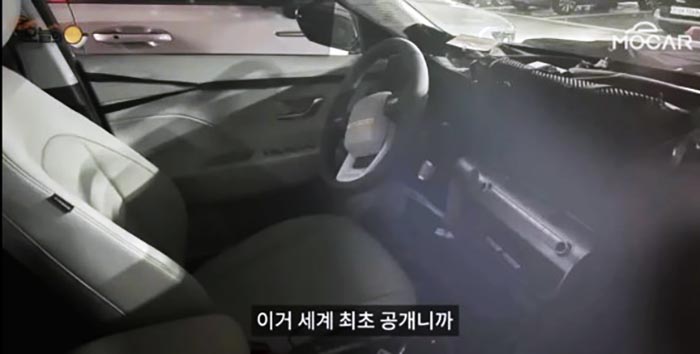 We've seen spy shots of the next-generation Hyundai Kona before. But this is the first time I see one of the interior. And it looks like quite an improvement over the current one.
The current generation interior never looked great, even when new. Of course, we can't see much in this photo, but it's already looking much more modern in there. Which will be a welcome improvement.