2024/25 Alfa Romeo Guilia: new illustration…
Last Updated: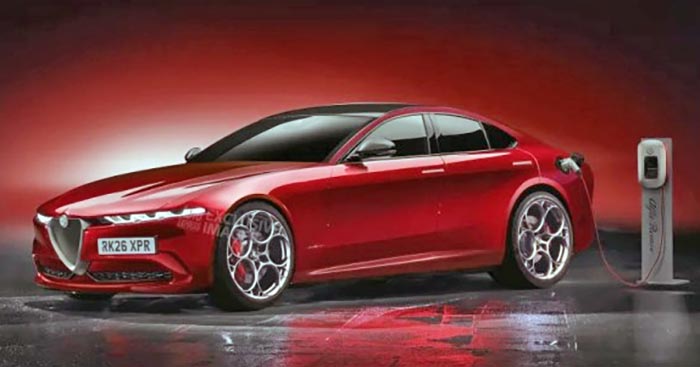 This actually might or might not be new. (I think I've seen it before)
The Giulia is now expected in 2024. And will probably be based on Stelantis's new STLA EV platform since it will be an EV only. (Which will come in 4 different sizes). That also means the real thing will look very different from this obviously RWD-based illustration above.
Since Stelantis has obviously no problem with rebadging the exact same car for different brands (like the Alfa Tonale and Dodge Hornet) I would expect the next Guilia to be a rebadged Chrysler Airflow. Also due out in 2024…