Cadillac Celestiq Concept: new teasers…
Last Updated: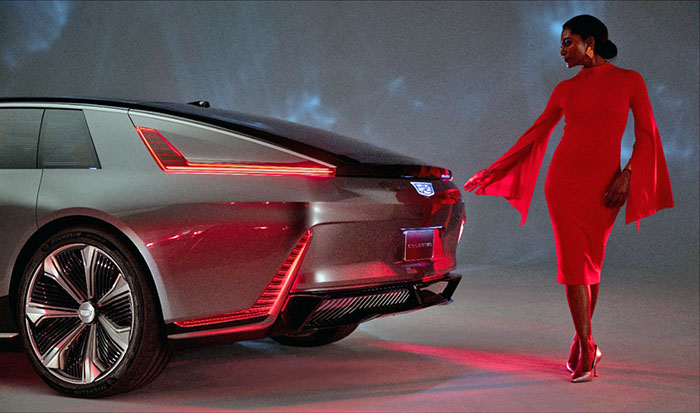 These new teasers almost show the whole thing. And the Cadillac Celestiq will no doubt be an impressive machine. But, it's a concept.
Sure, the production version of the Lyriq ended up looking the same as the concept. Which could happen here too. As far as the design goes, I think it's really gutsy of Cadillac to offer a luxury hatchback sedan. Something they should have done years ago after introducing the Scalla Concept.
Inside, the choice of a bright red interior is unfortunate. (Maybe because of my own memories of cheap, off-the-strip, Las Vegas motel rooms)
It is also the first time I see rear seat screens actually integrated into the back of the front seat in such a way. They usually look like tacked-on aftermarket tablets, even in super expensive cars. The design solution in the Celestiq looks great. Finally…
Otherwise, I've seen crazy prices mentioned for the production Celestiq. People are talking about $200 000, or even $300 000! Which is insane for a Cadillac. No matter how great it is. That is really NOT what they need. A $300 000 Cadillac is setting itself for failure. Just like the $75 000 ELR back in 2014.
It's like someone at Cadillac, again, decided to kill the project too late. Then pricing it way too high to just kill it anyway. Why???
What Cadillac needs is a great EV sedan to go against the Tesla Model S, Lucid Air, and Mercedes EQS. It would also be perfect timing to bring the concept now and the production car next year. Instead, it looks like we're getting another billionaire toy. One that no one will really want.
This would really be such a shame and a huge missed opportunity.