2023 Cadillac Lyriq: 1970s colors coming back?
Last Updated: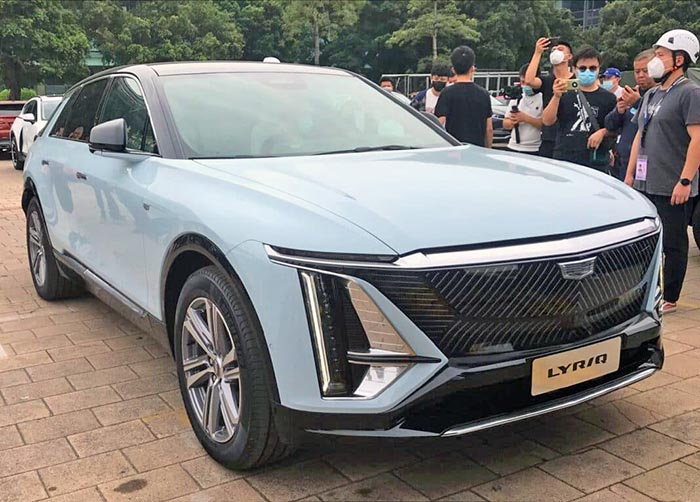 The Debut Edition of the 2023 Cadillac Lyriq is only available in 2 colors: dark grey or black.
But GM has also announced many more colors will be available in the regular models once the car is actually launched into the world.
These photos are from China where other colors will obviously be available as well.
This pale blue is very reminiscent of much older Cadillacs from the 60s and 70s.
( I remember seeing a photo of pale green somewhere too a while ago)
It comes with over 300 miles range and the base model will cost $60 000 before any incentives.
Which is about $3000 less than the "318 miles rated" Tesla Model 3.
And cheaper than any of its competition from other luxury manufacturers.
Production of the Lyriq has already started for the Debut Edition.
Other versions should follow before the end of the year.
I'm actually really curious about this one. At least from the photos we've seen, it seems really upscale. With a good range. All for a very competitive price. It all depends on standard equipment, but at least we know the panoramic roof is standard. So far it seems pretty impressive.