2023 Buick Envista: official photos…
Last Updated: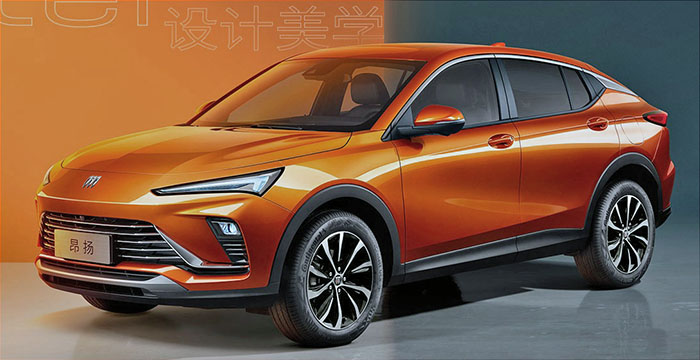 The new 2023 Buick Envista is a very stylish crossover for the Chinese market. It will fit in between the Encore GS and the Envision. In China, prices will start at the low $20 000s. In the US, the Encore GS starts at around $27 000. While the Envision starts at under $32 000.
A US Envista starting at slightly under $30 000 would have to compete with the popular crowd like the new CR-V or RAV-4. While being more stylish, it is probably not as roomy as the Honda or Toyota.
The interior seems really nice and very modern. This really puts the new CR-V to shame. Except for the missing volume knob. That seems to have been replaced by an annoying touch control between both screens. (And why???)
Not sure if there is room for this in the US Buick lineup. But it is quite promising.