2023 Hyundai Kona EV: new illustrations…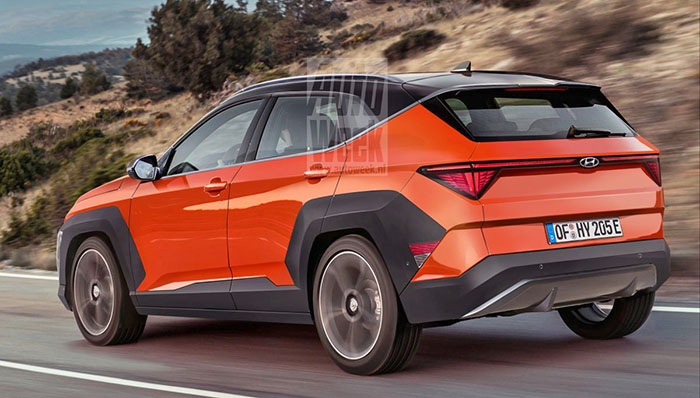 Unfortunately, these new illustrations do look pretty close to the recent spy shots we've seen.
If true, the 2023 Hyundai Kona wouldn't really be an improvement over the current generation. Which, by the way, still looks pretty good. Although the interior could use something. Anything.
This is just way too busy and overdone. These are just illustrated guesses, so it's hard to knock the actual design. Since we haven't seen it yet.
Let's just hope the real thing will look better than this…