2023 Volvo EXC-90: new illustration…
Last Updated: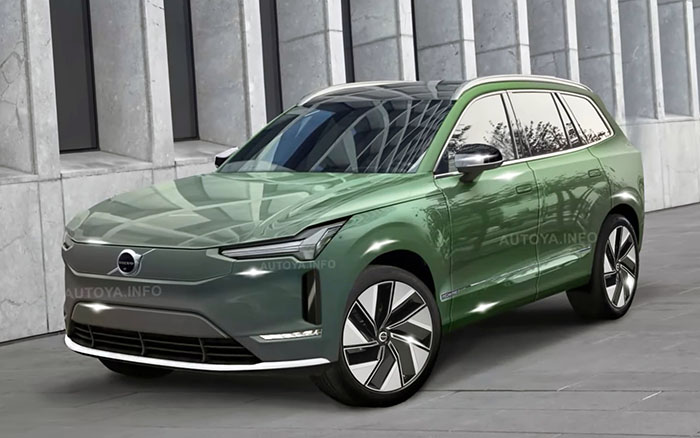 We just saw patent photos of the new Volvo EXC-90 a few days ago. And we now see some illustrations based on these patent designs.
The one above looks really nice in green. Although you can see the general shape is the same as the current model. On sale since 2015.
Apparently, a revised XC-90 will still be on sale for a while after the "truly" all-new Embla comes out. Which sounds weird since the Embla will use the Polestar 3 platform. This means Volvo will then offer 3 SUVs of roughly the same size…