2023 BMW XM: new patent images…
Last Updated: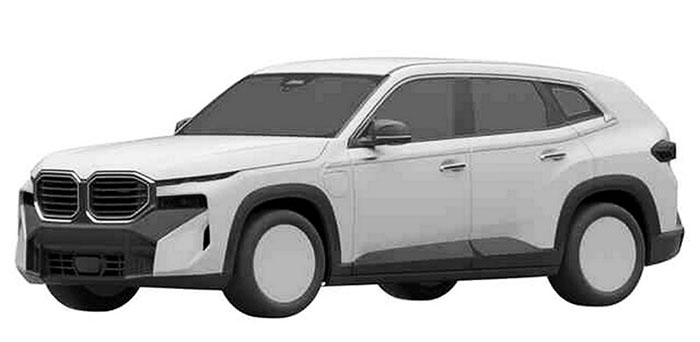 These new patent images show the clear differences between the production version of the BMW XM, and the concept.
Things have been toned down quite a bit for production. As expected. It's really too bad about the rear lights. Since the ones in the concept were truly original. and probably feasible for production.
The most obvious difference is the grille. Which is actually smaller than the production design. Maybe BMW does listen after all?
Although I hate to say, the larger grille kinda worked on the concept.
As a weird coincidence, I saw a prototype of the XM driving on Sunset Blvd just last week. All covered up of course. All I could tell is that it looked really large in person. And that droopy but was a bit weird and ungainly for a luxury car…
The BMW XM will have a standard PHEV powertrain producing over 640HP. With at least 30 miles of EV range.