2024 Jeep Recon: first official photos…
Last Updated: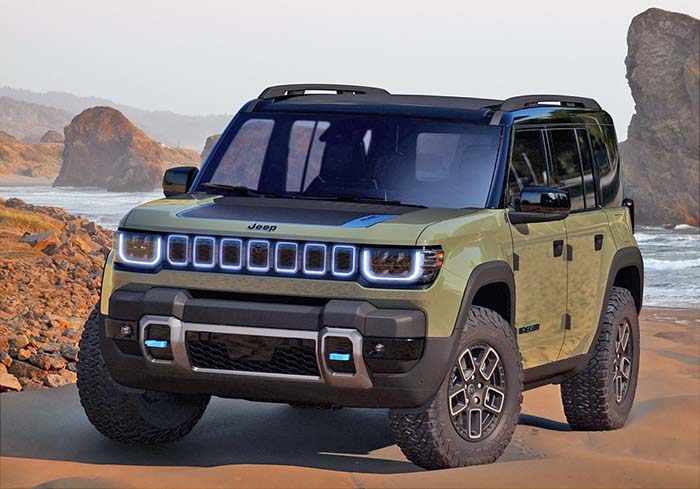 There have been rumors of an all-electric Wrangler for a while now. But the all-new Recon isn't the Wrangler EV.
It is an all-new model that will go on sale in 2024. Not replacing the Wrangler.
Although by that time, the "regular" current-generation Wrangler will be almost 7 years old.
Not sure what this will all mean for the Wrangler…
The new Recon does look a lot like a Wrangler. Like a next-generation Wrangler. Without the round headlights and extended classic fenders.
I guess this will be marketed for people who want the Wrangler look with a much better on-road ride and comfort. Which, of course, is a great idea. But will also eat into Wrangler sales. Since already many buy the Wrangler for its look and not its fantastic off-road capabilities.
Another Wrangler feature is the full-length power soft top. Which has been a very popular option on the Wrangler.
Jeep hasn't provided any info on the Recon yet. But it's probably based on Stelantis' new STLA platform.
We might learn more very soon… So far I think this is great news.