2024 Chevrolet Trax RS: new video…
Last Updated:
I previously posted a video of the new Activ version of the 2024 Chevrolet Trax. Today we see the RS model. RS usually means "sporty" in the Chevy lingo. Except in the case of the new Trax, it just "looks slightly sporty. Since all Trax models share the same powertrain with 139HP. There won't be much of a sporty feeling no matter what version you pick.
Which is just fine.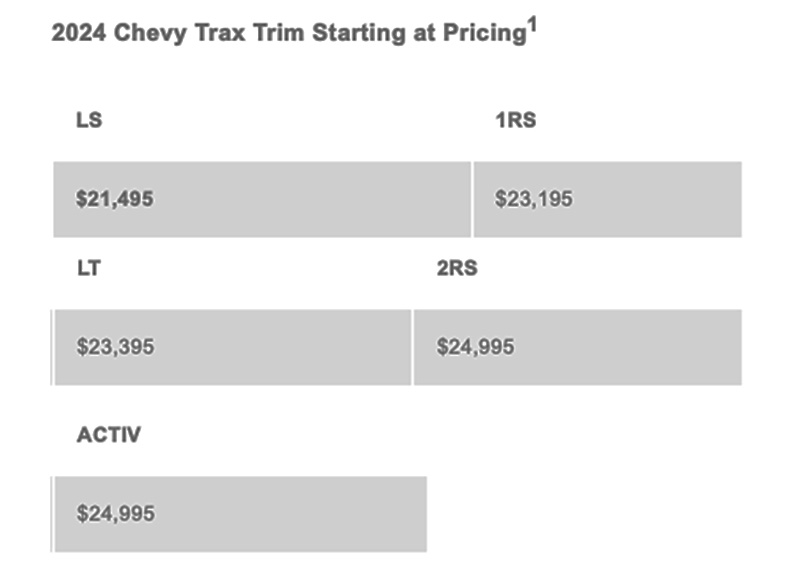 As you can see, the 2RS model featured in the video above starts at $25 000. It comes with 19-inch wheels, an 11-inch screen, heated seats and steering wheels, and more.
$25 000 is now comparable to the cheapest Honda Civic which starts at $25 800 (They dropped the LX for 2023). Or barely more than a smaller Nissan Kicks SR.
At a starting price of $21 500, the new Trax is one of the least expensive cars available in the US.