Chevrolet Montana: new teaser…
Last Updated: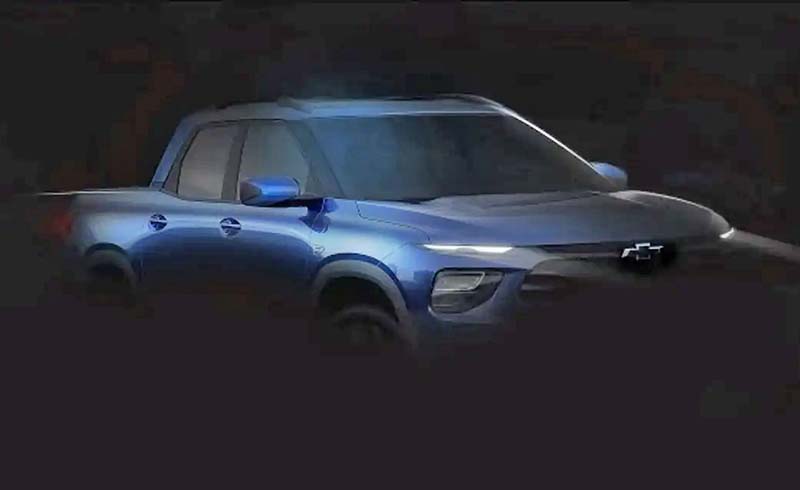 We've talked about the Chevrolet Montana before. It seems it's been years since we've seen various spy shots and illustrations.
The new Montana is a compact pickup truck that will be built in Brazil for the South American market and Mexico. Apparently, it is scheduled to be sold outside of Latin America as well later on. Which has started rumors about the small GM truck making it over here and in Canada to compete with the popular Ford Maverick. Which wouldn't be such a bad idea.
The new Montana will be larger than the tiny one currently produced. And could possibly compete here with the Maverick.
he teaser above almost shos the whole thing. Which follows the usual current design cues already seen on many Chevy Crossovers.
Do you think it should make it over here?