New RAM mid-size pickup?
Last Updated: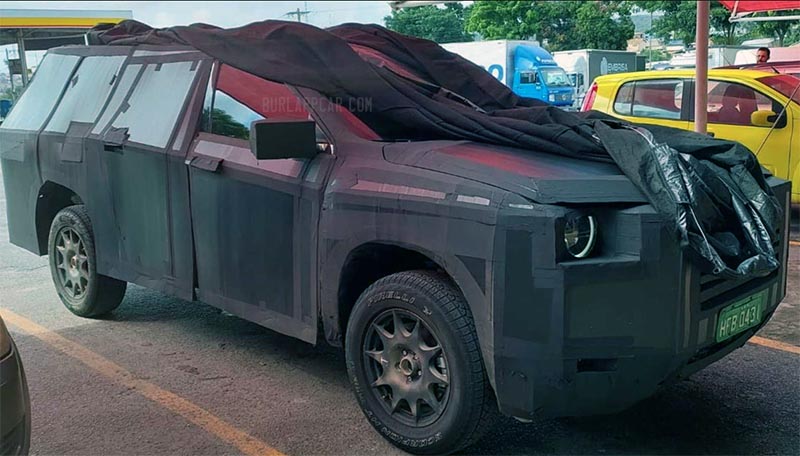 I haven't seen that much camouflage on a car in many years. I guess back when Toyota was testing cars in L.A covered up in brown cardboard all over.
I am being told this could be a prototype of an upcoming new mid-sized truck from Ram. But these round headlights make it look more like a Jeep. The photo was also taken in Brazil, which means it could also be something for the local market that will not be sold outside of South America. And it could also be based on the Fiat Toro pickup.
I think this could be anything. It could also be something from China testing in Brazil. Of course, a smaller Ram pickup would be welcome in the US. But electrification is moving faster and faster and by the time something like this is actually ready for the US, it might just be too late.
(Thanks to reader Mike D for the photo)