Revised Tesla Model 3: spy shots…
Last Updated: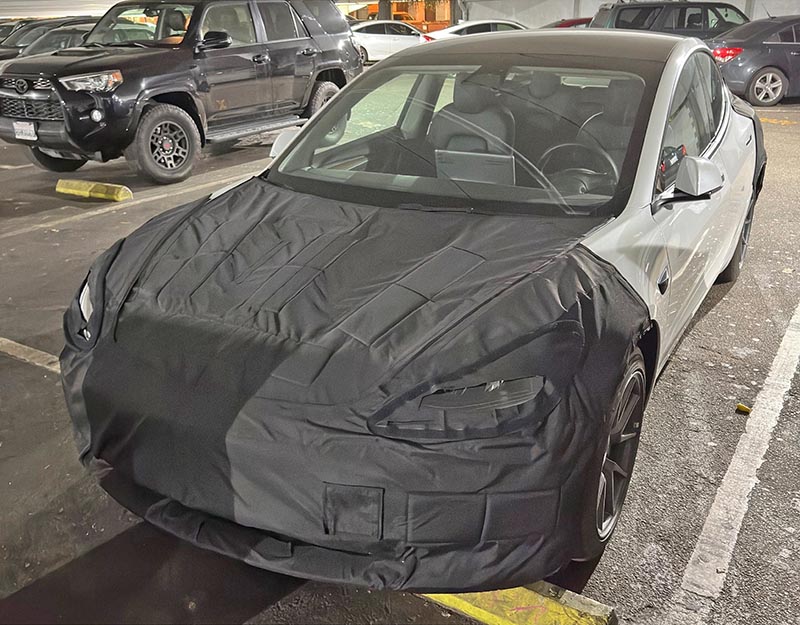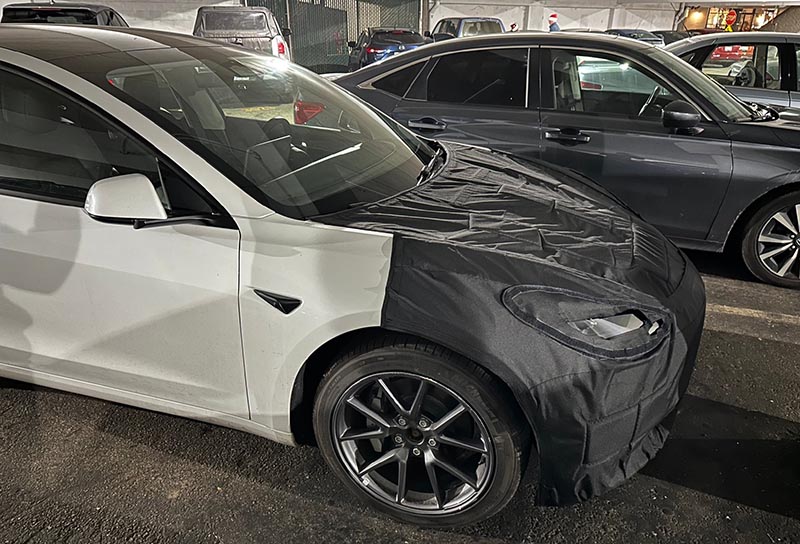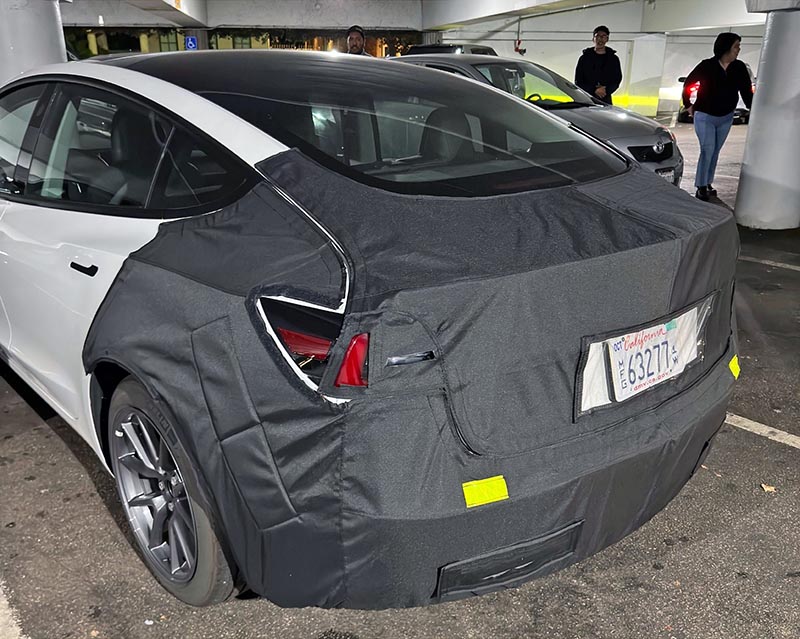 We've just learned about some changes coming to the Tesla Model 3. And today we have early spy photos of the car.
At least, the one in the photos seems to be testing a revised front and rear-end design. But not much else. The interior is rumored to be "simplified". Which doesn't necessarily mean it will look different. It could just be using fewer parts and look pretty much the same. I've mentioned this before. A redesigned Model 3 interior would instantly make the similar Model Y interior look old. Like if Tesla had redesigned the Model S interior last year and kept the old interior in the Model X.
Unless both the 3 and Y are getting similar changes in a few months. Which hasn't been mentioned yet. The car above seems to have the current interior. Even the wheels are the same. Which is one of the first things you'd redesign in a mid-cycle facelift.
A more aerodynamic front end could also add a bit of range. With a 340 miles rating in the US, the all-new Hyundai Ioniq 6 sedan is already beating the RWD Model 3. And not that far behind the 358 miles rating from the Dual Motor version.
The VW Aero will also be getting 385 miles in the European test cycle. Which will probably translate to something around 340 miles in the US. At least.
Not sure if that's true, but I have heard rumors at the Los Angeles Auto Show about the Ioniq 6 sedan being priced slightly below the Ioniq 5. Which currently starts at $41 500. Something under $40 000 would undercut the Tesla Model 3 by over $7000. Although currently, Tesla is offering a $3700 rebate on the Model 3 in the US. And will qualify for the new Federal Incentives next year.
None of the Hyundai EVs will…
Fight! Fight! Fight!