2024/25 Ultium Camaro: new illustration…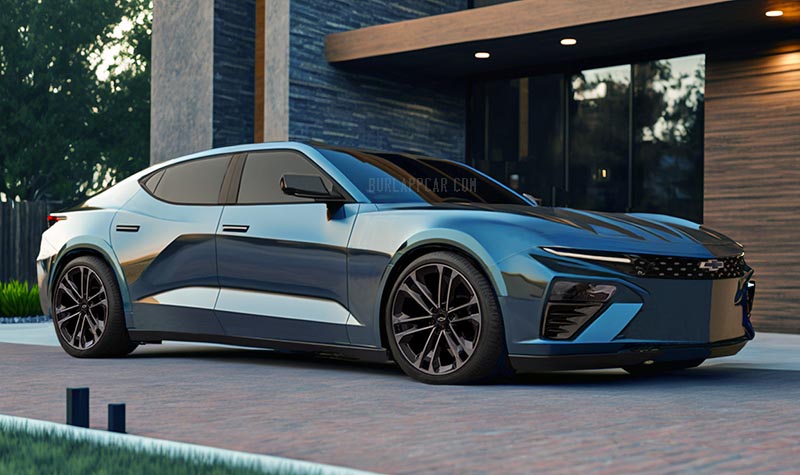 Not only is the Chevrolet Camaro isn't dead, but it will expand into more models. This rumor comes at the same time we've heard of an extended Corvette brand for Chevrolet and more Escalade models for Cadillac.
I'm not really calling these "sub-brands", since that sounds a bit much and implies something like Scion was. This is more what the Prius was a few years ago for Toyota. When they had 3 different Prius models. There is apparently enough equity in the Camaro name for at least 2 models. A 4-door model as well as a sporty SUV (more on that one soon). Apparently, GM looked into expanding the Silverado and Suburban names into more models as well but decided against it. The Camaro models scheduled so far are all EVs are based on the Ultium platform. A sedan (illustration above) an SUV, but also a "regular" coupe and convertible. Which would be really cool. There's also a crazy rumor about another super sporty model based on the next-generation Corvette EV. But why???
I'm all for it. Why not? Why not try a bunch of different things? This kind of reminds me of Japanese cars in the 90s where they were trying some crazy things. Many were not popular and weren't meant to be. It didn't matter. Honda Del Sol, Subaru SVX, Toyot Paseo, Toyota MRe, Honda S2000 and many more. sharing the same EV platform will allow manufacturers to try things without giant investments every time.
As Donald Fagen said, "The future looks good".