2025 Chevrolet compact EV pickup: new illustrations…
Last Updated: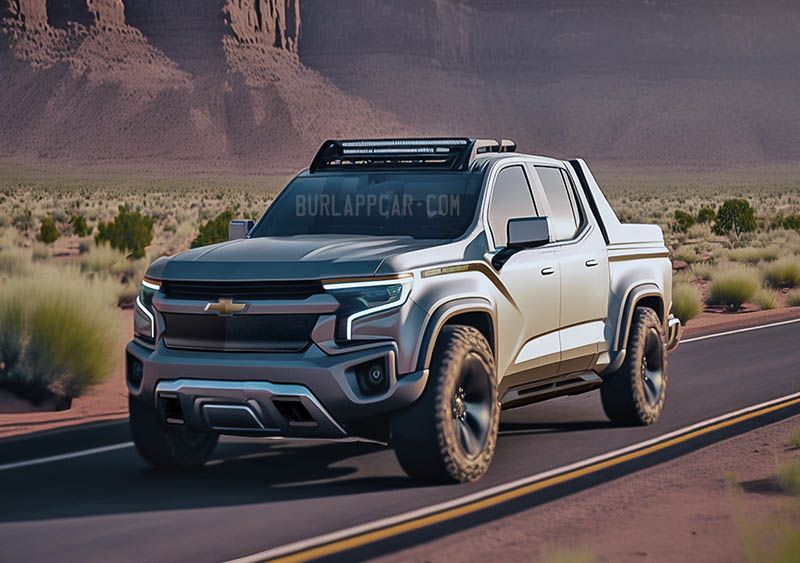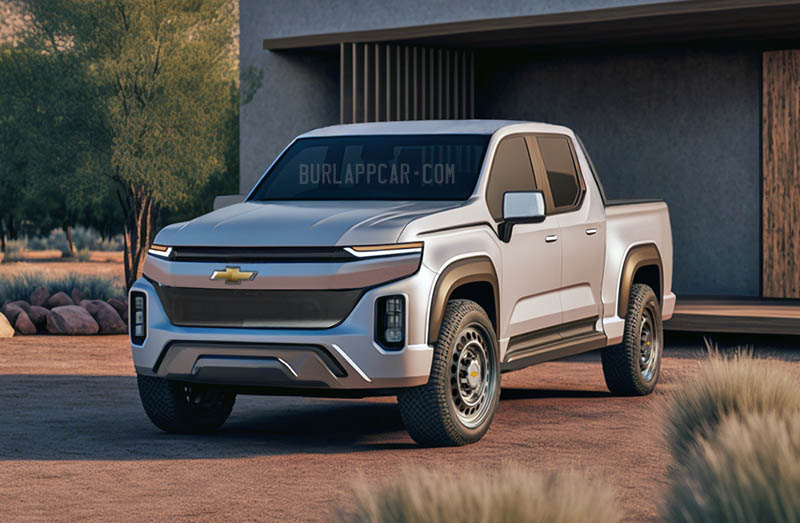 GM is rumored to be working on a small electric pickup truck for Chevrolet, (And maybe GMC)
This new model would be smaller than the Ford Maverick. Which, as 200 inches long isn't that short anyway, as it is even longer than a Kia Telluride. This true compact truck would be an all-new EV model. GM has shown a design prototype to very few people, and it is apparently a 2-door truck. Which really doesn't make much sense in the current market. My guess is that a 2 door version might be considered, but a 4 door model is a sure thing. Or maybe the 2 door looks better?
The illustrations above show 2 versions of a small 4-door electric pickup. I have to say the regular work truck model does look really dorky to me (bottom pic). While the off-road version has more personality. But I wouldn't call it a good-looking, or even modern-looking truck.
I just hope the real thing looks better. Much better…
I think an affordable small electric pickup is a great idea. With the new Equinox EV starting at around $30 000, I'm sure GM could bring an even cheaper pickup truck.