2025 Chevrolet Malibu: new illustration…
Last Updated: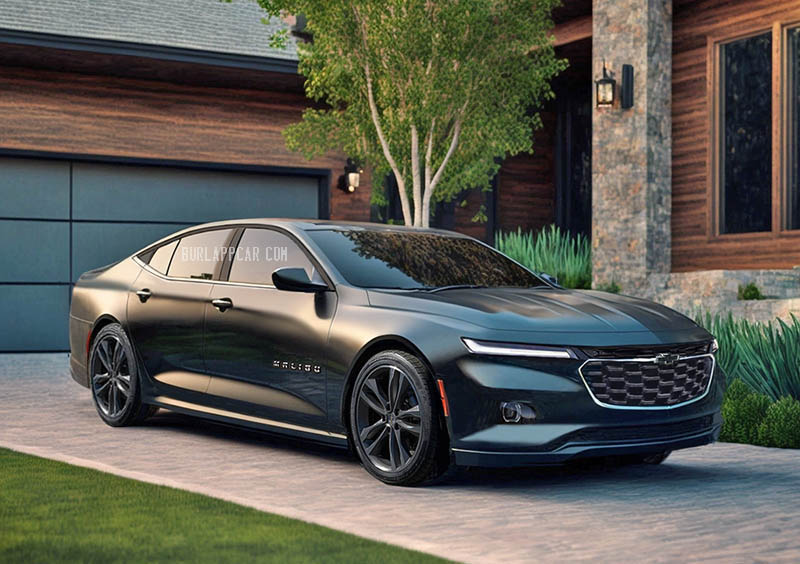 Yes, you read this right: the "2025 Chevrolet Malibu".
The current generation was first originally scheduled for a 2025 model-year redesign. With the production of the current generation ending at the end of 2023 or early 2024. Later, around last February, news came out about the Malibu being canceled after the current model. Which meant no next generation, unless GM decided to use the name for something else like an EV.
Now we have a new rumor about a next-generation coming out in 2024 (2025 model year) as originally planned. Although the car might actually be a bit different from the one planned up until last year. I hear it will use a modified version of the current platform, although the new model could be a bit longer.
That means no hybrid or EV version. Strictly ICE. This could be a problem in a few years but actually makes sense. The current Malibu is still a very nice looking car, it drives well, is very comfortable and roomy. And at $23 400 to start, it's also cheaper than a Honda Civic while being a mid-sized car. And there's obviously still a market for a nice, affordable ICE sedan. GM's last sedan is also still quite popular. Sales went way down in 2021 with around 40 000 units from over 102 000 the previous year. But they bounced way back with over 90 000 expected sales in 2022. I can see why GM is thinking of keeping it around. While not spending the cash on an all-new car.
By the time this new Malibu comes out, the Hyundai Sonata and Kia K5 will basically be gone. The redesigned Accord will look really old. Who knows if Nissan will keep or redesign the Altima? Basically, the new Camry (coming out in around a year) will have the whole mid-sized sedan for itself. Less competition could mean even more sales for a new Malibu.
I say why not!