2024 Mustang: pricing.
Last Updated: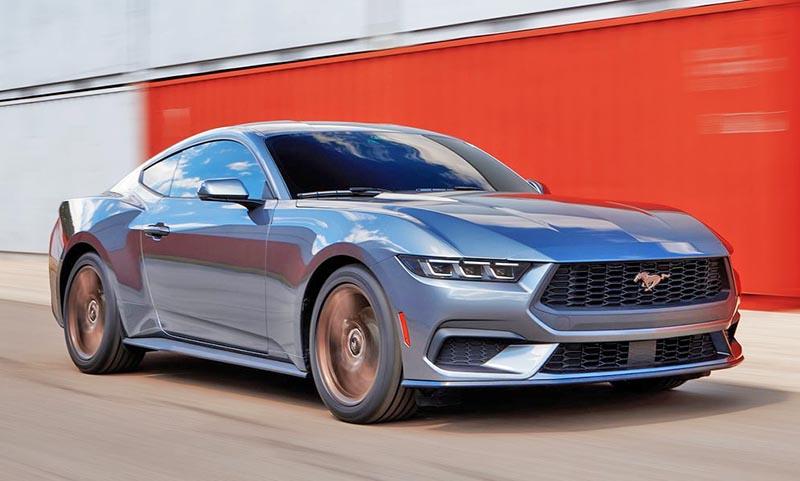 Of course, the 2024 Mustang being labeled as "All-new" is a bit more expensive than the 2023 model.
While the basic 2023 is still listed as starting at $27 770 on the Ford US website, the 2024 model will start at $30 920. Which is quite a premium. Although the 10-speed auto is now standard equipment since the manual is no longer available with the 2.3 Liter Turbo. You can still get one if you order the GT, starting at $43 300. Which is almost exactly the same price as the 2023 GT.
While the 2023 base model interior was mostly the same as the Premium version (Except for some added equipment of course), the base 2024 model comes with these horrible and super cheap-looking screens.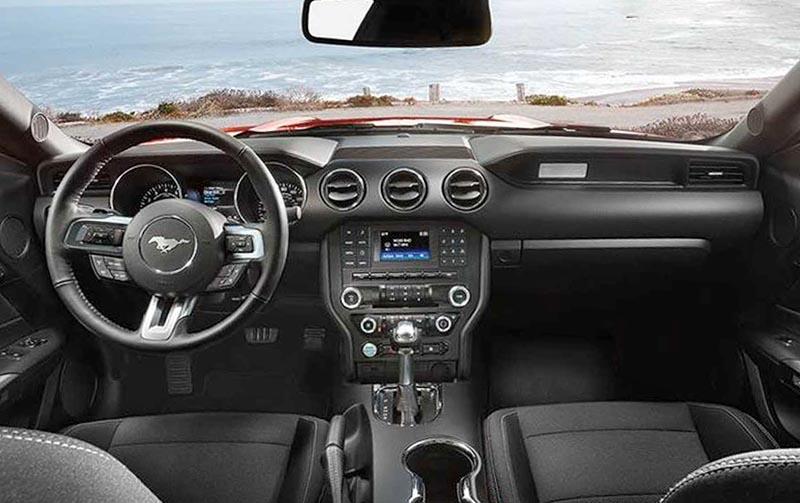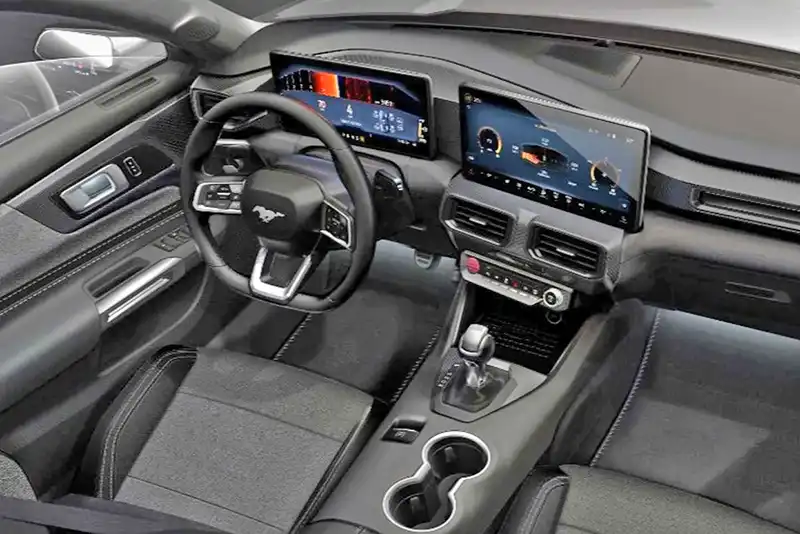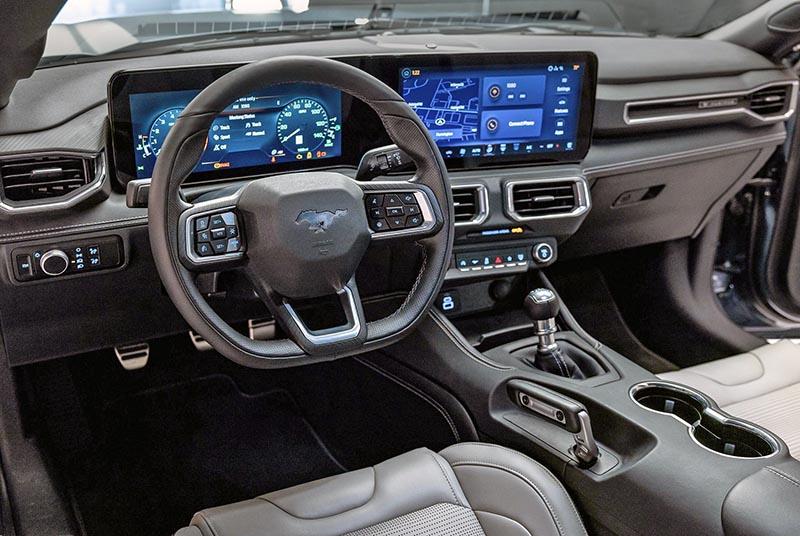 The top photo is the current Mustang's base interior. With its much smaller standard screen and black dash trim. Otherwise very similar to the Premium and GT versions. The 2nd pic is the new base model for 2024, a horrible, busy, and cheap-looking setup that doesn't even look like a Mustang interior to begin with. The bottom photo is the new 2024 GT interior. Still a mess. Still, nothing that should be in a Mustang. But somehow, the single double screen setup looks better and at least a bit more premium than the basic version.
Overall, I think anyone interested in a new Mustang should run to their Ford dealer right now and get a 2023 model. Or a slightly used one for less. The 2024 reskin took a lot of the Mustang personality out of the design. And that horrible interior alone is worth avoiding.
As I mentioned previously, the 2024 Mustang at the Los Angeles auto show was basically invisible. With no one even noticing it. It just doesn't look new. They made the same mistake Chevy did with the current Camaro, which looked way too much like the previous one.
I predict a freefall in sales after the first year. I don't think the Mustang will do well again until the next generation. A really all-new Mustang due out in 2029 as an EV. I think 2025 to 2029 will be long years for the S650 Mustang.