2024 Ford Mustang: base interior…
Last Updated: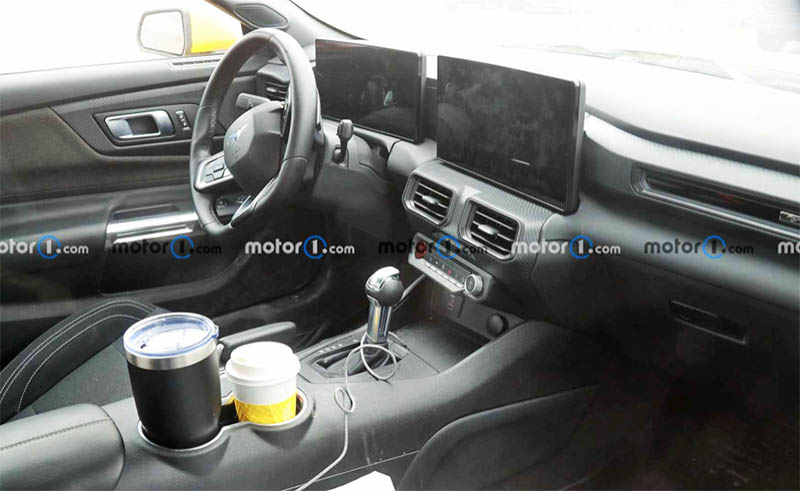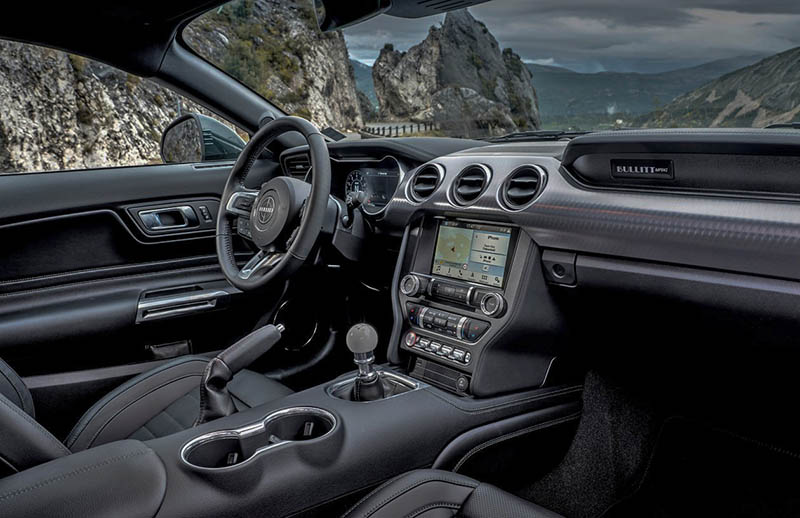 I've posted a photo of the redesigned 2024 Mustang interior before. While most models will have the double screen setup, the base model will get this cheap-looking arrangement with 2 separate screens.
It looks super cheap, and not all new. When you compare it to the current model, you can see how similar the door panels and console are to the current generation. Obviously not an all-new generation. More like the 2010 model was compared to the "really all-new 2006.
The "new" interior in general still looks terrible to me. At least the current one is trying to look like a "Mustang interior". The dashboard scoops are totally gone for 2024. Making this mess look like anything from anyone. This is a completely disjointed design. Although I never really liked the current interior, I think it's still much better than what's coming. mean, this is really bad.
The 2024 Mustang was at the Los Angeles Auto Show last November. At least on the press day, it seems no one was interested. I have to say, I wasn't either. It just doesn't look really new. I think once they sell a bunch of them to rental car companies, I think sales will tank. Especially once the new Dodge Challenger EV comes out. That one had a crowd around it at the Auto Show. And it looks fantastic in person! Chevrolet is also working on an EV Camaro. Not just the SUV and maybe the sedan, but the coupe and convertible as well.
That poor Mustang will have a very hard time starting in a couple of years…