2025 Toyota RAV-4: new illustration.
Last Updated: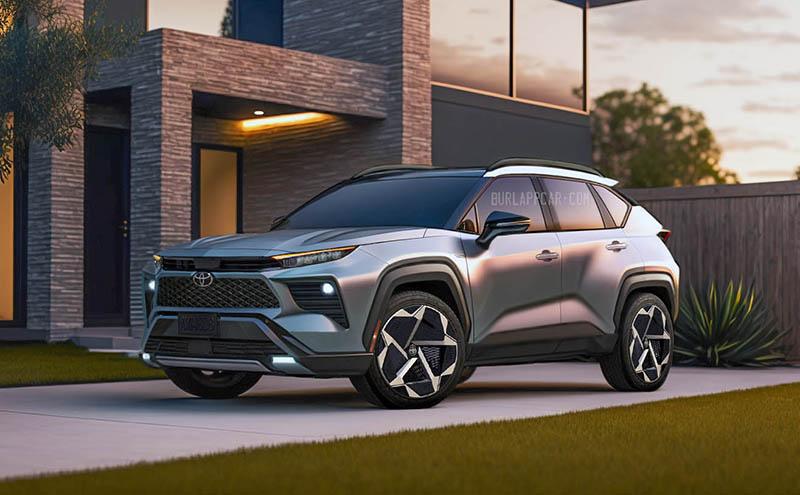 While we can expect a next-generation Toyota Camry later this year as a 2024 model. It seems the next RAV-4 will come about a year later. If we believe a new report from Australia. ("Drive")
The next RAV-4 will be based on the same platform as the current generation and probably offer similar powertrains. Although by then, my guess is it might become a Hybrid-only model (Something I also think the next Camry could be). This would give it an advantage its competitors don't have. And Im sure they'll find a way to increase the 42 miles EV range of the Prime version as well.
Although it's selling a bit less in the last few years (like almost everything else), Toyota still moved over 366 000 of them last year. This explains why they're not in such a hurry to replace it.
The Toyota RAV-4 is a compact SUV that was first introduced in Japan in 1994. Its name stands for "Recreational Active Vehicle with 4-wheel drive." It was designed to be a smaller and more fuel-efficient alternative to traditional SUVs.
The first generation RAV-4 was a two-door model with a removable hardtop. It was powered by a 2.0-liter inline-four engine and offered in both front-wheel and all-wheel-drive configurations. The second generation, introduced in 2000, featured a more traditional four-door body style and was available with a larger 2.4-liter engine.
The third generation, released in 2006, was larger and more powerful than previous models and introduced a V6 engine option. The fourth generation, introduced in 2013, featured a more modern design and improved fuel efficiency. The current 5th-generation, introduced in 2019, features a more aggressive exterior design, new safety features, a hybrid powertrain option as well as a new PHEV "Prime" version. 
Over the years, the RAV-4 has become one of Toyota's best-selling models, with over 10 million units sold worldwide as of 2021. It has also paved the way for the compact SUV segment, which has become increasingly popular in recent years.