2024 Toyota Camry: new illustration…
Last Updated: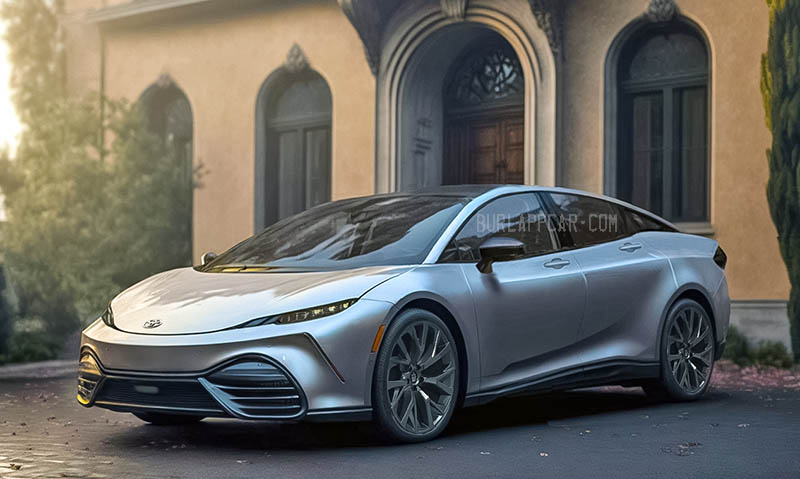 The Toyota Camry is still one of the most popular models in the US. With over 295 000 sold last year alone, the Camry is still a powerhouse for Toyota. The current model has been out since the 2018 model year and a new one should be out later this year.
The Camry is always different from generation to generation but mostly stays pretty conservative. The current generation tried to push the envelope a little bit, but, at least to me, just ended up looking like an immature, overworked mess. It never really looked very modern, just very busy. The new Crown sedan is actually a pretty good-looking car. With much simpler lines. It will probably be a failure for other reasons. But the design is actually pretty clean. The best-looking recent Toyota is by far the 2023 Prius. With a very modern and clean design.
Many are expecting Toyota to follow up with a very modern design for the next Camry. And I really think they should. The illustration above seems to show something more like the new Prius than an old fashion Camry redesign. Which would be very nice. And quite the opposite of what Honda did with the 2023 Accord. Which, in my opinion, is a step backward.
With almost 300 000 sold last year, Toyota does have something to lose. They might not want to re-invent a car that still sells very well. Unlike the Prius, which needed something pretty drastic. They might just think the current one is so popular, a slight redesign is only what it needs. Let's hope not.
I also hope they make a Hybrid standard for the next generation. Which also would be a blow to the super-conservative 2023 Accord. Although it seems the base Accord model might be going away in a year or two anyway. Which will leave a mostly hybrid lineup.
A standard Hybrid with a PHEV option is exactly what Toyota needs for the next Camry. Let's hope they also make it look more like the 2023 Prius…