RAM 1500 REV: a look inside…
Last Updated: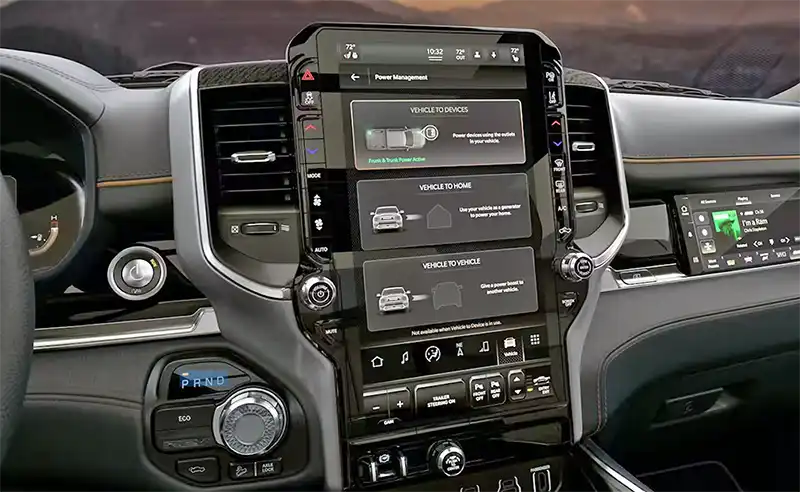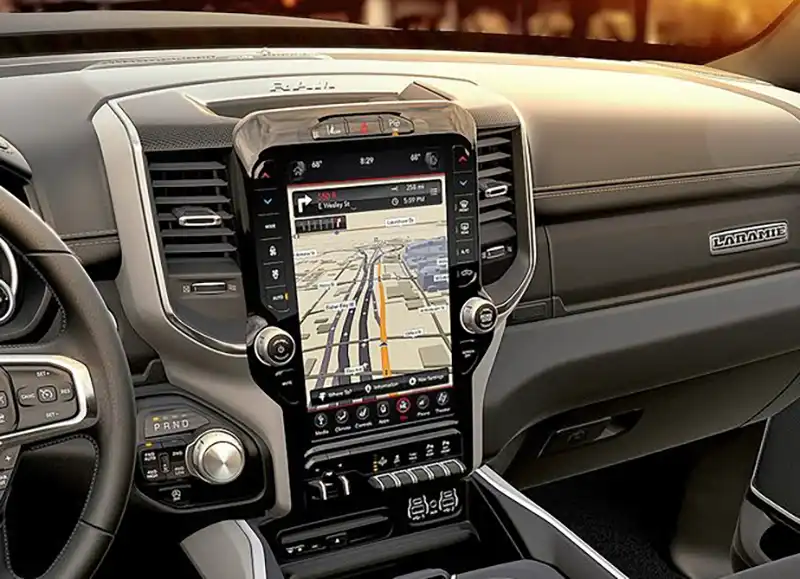 Just like the exterior, the interior of the new RAM 1500 REV is exactly the same as the regular RAM 1500. Except for some details. Like the available passenger screen Which seems to be just added on top of the front dash trim.
I do understand the need for a quick and less expensive way to offer an electric pick-up. Stelantis does need to compete with the Ford F-150 lightning and the Chevrolet Silverado EV and its new GMC clone.
But again, they just showed us a totally different concept just a few weeks ago. This is not a toned-down version of that concept at all. They are completely different designs with zero in common.
I also doubt this truck is based on the new STLA platform. It seems more like a revised version of the current truck platform. With enough changes to accommodate the battery. Like the Ford. This again is weird since they've told us the truck would be based on the Frame version of the STLA platform.
And this is still about 2 years away. Or over 3 years afer teh Ford. At least a year after teh truly new Chevrolet and GMC. s this a last minte money saving change? Which is something they might never admit to anyway…