Tesla Compact car: new illustration.
Last Updated: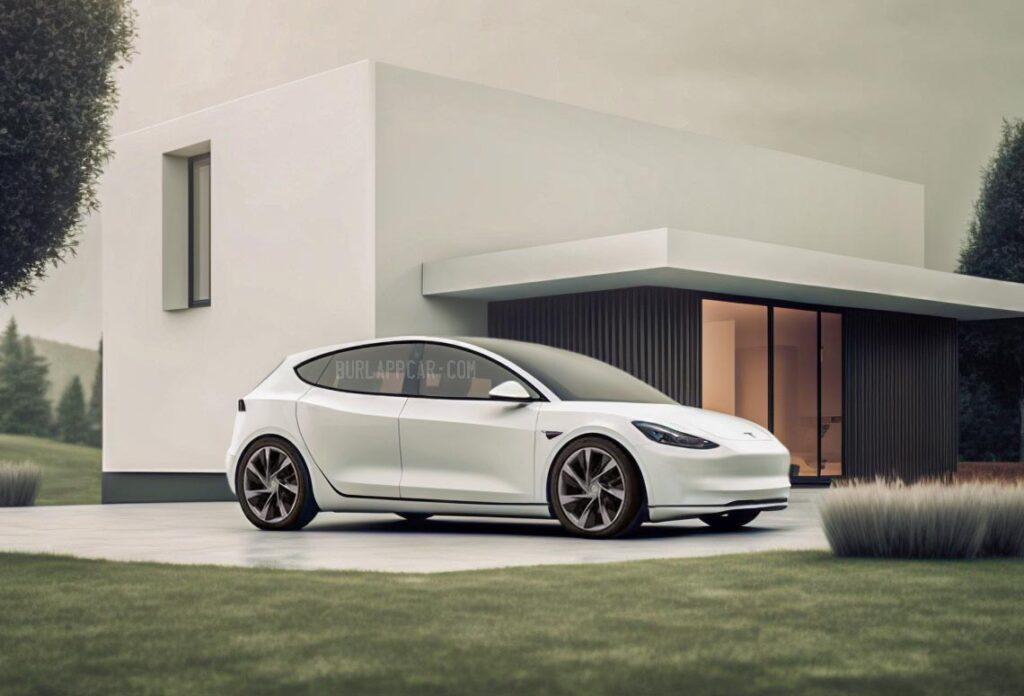 I'm not calling this a Model 2 anymore, since I don't think Tesla will use that name for their upcoming compact. They went from "3" to "Y". Sure it could be a "2". But it could also be a "Z". Anything is possible since Musk got the name "Plaid" and "Ludicrous" from the 1987 Mel Brooks film Space Balls. They could also refer another Mel Brooks film and call it " Igor" or "Abby Normal".
According to new reports, the Tesla Investors day on March 1st will come with a "huge announcement" from Elon Musk. There's also word of a "redesign for Model 3/Y underway". This isn't surprising since we've already seen prototypes of the revised Model 3 driving around. The Model Y is closely related to the 3, it's only logical for both to be updated at the same time. Just like tesla did with the Model S and X in 2021. These will be getting new computer hardware, mirrors and revised front and rear ends. Among other things.
I cannot think of another "huge announcement" than revealing something about the future smaller Tesla model. We know the production of the Cybertruck will start very slowly later this year and ramp up next year. We've already seen the Roadster. A production start date wouldn't be a "huge announcement" since it will be such an expensive and limited model. The semi is already in production.
The only big news item left would be the compact model. It would allow Tesla to compete in a brand-new market. One that could vastly increase demand. A cheaper compact Tesla could become their best-selling model, and one of the best selling cars around the world.
Next week should be interesting…