Tesla Model 2: new "spy shot".
Last Updated: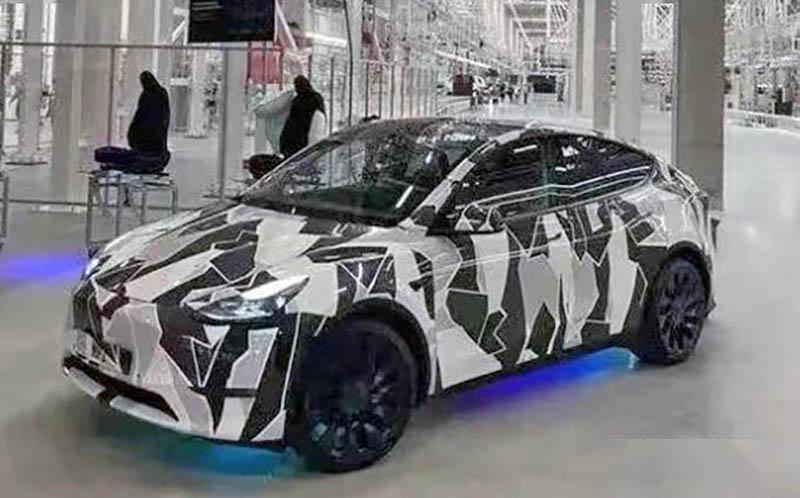 This looks interesting and not real at the same time.
Ir does look like a smaller Tesla. A tinier chunkier version of a Model Y. Which will probably be what a small compact tesla will end up looking like. Plus the factory setting is a good thought. But…
These seem to be the large 21-inch UberTurbine wheels from the Model Y Performance. Or at least the optional 20-inch Induction from the long-range model. Either way, 20 or 21-inch wheels would really look huge on something more compact than the Model 3.
Also, the stupid LED lighting under the car is really not something tesla is into. At least not currently. Sure, the wheels could be smaller versions of the UperTurbine ones, with a very similar design. And Tesla might be toying with an LED lights option. It's not technically impossible…
No matter what it looks like, the upcoming small Tesla could be a game changer. Even at a starting price of around $30 000 before incentives, it would be a fantastic deal. As Teslas have so far been far better equipment than usual base models from other brands. With high-end stereos, glass roofs, and many more features standard. Sure, the Equinox EV is coming at the same price point, but that base model won't come with much. And less range than a Tesla.
Something very quick, pretty loaded, with a range of around 300 miles for around $30 000 or even under will sell like hotcakes. The only current competition would be the Chevrolet Bolt. But by the time the small tesla is ready for production, the Bolt will probably be gone anyway. But a new VW ID. Golf would either be out or just around the corner. And probably a couple of compact EVs from Hyundai and Kia as well.
Overall, the Tesla Compact "Model 2" is widely expected to be a true game changer in the compact car market, with a unique blend of performance, range, and autonomous driving capabilities that will set it apart from the competition.