2024/25 Lexus IS: patent photos.
Last Updated: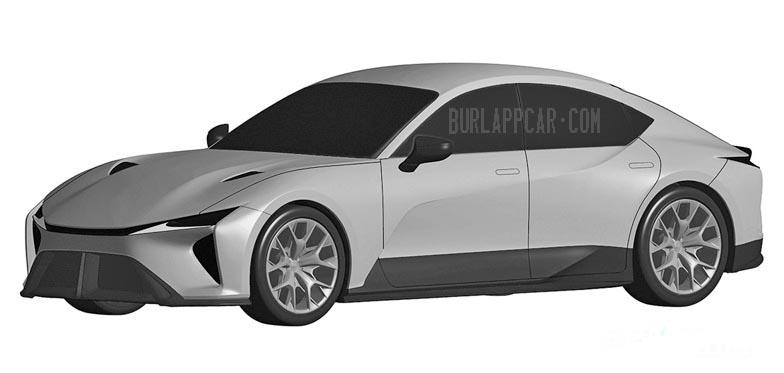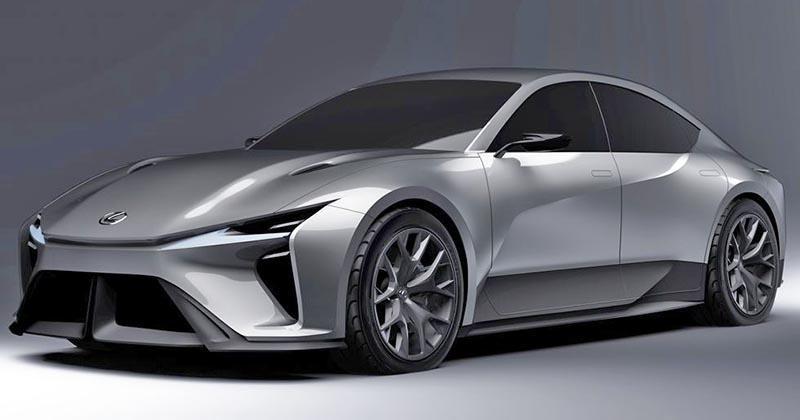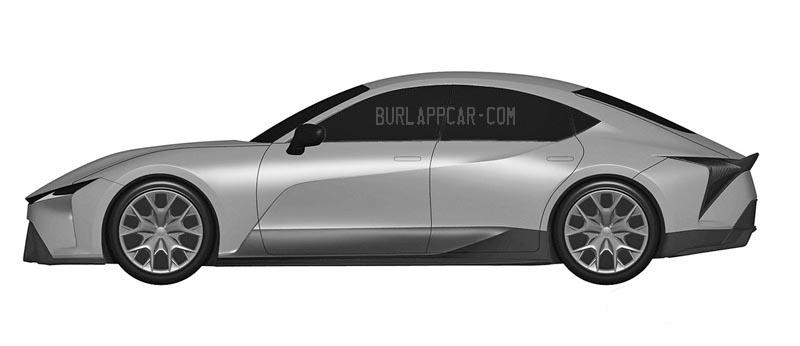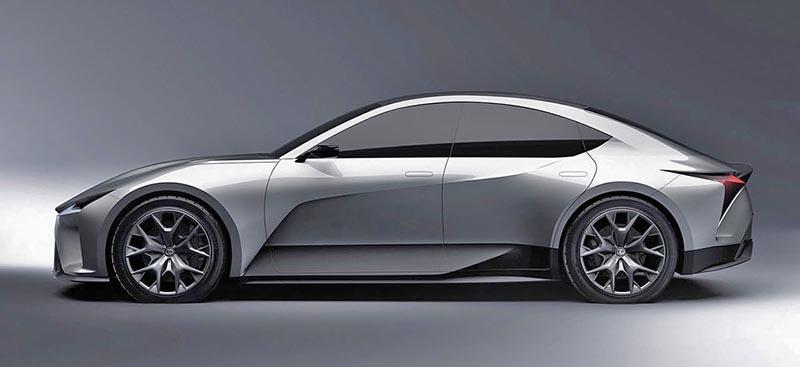 These new patent designs show a very similar car to the concept we saw back in late 2021 as part of the giant Toyota/Lexus EV preview, where they showed over 15 EV concepts.
By then the sedan was rumored to be a replacement for the Lexus IS. Or just be the next IS sedan. It will also be a full EV. New rumors mentioned the car being based on the eTNGA platform. Toyota's new CEO Koli Sato mentioned a few weeks ago that Toyota/Lexus is currently developing their "next-generation" EVs and Lexus will be the first brand getting them. I've heard of a new platform being developed but since the patent photos above show a final design, it's fair to assume it is based on the current platform.
If you study the photos closely and compare them to the concept images, the proportions are a bit different. Front and rear overhangs are obviously longer on the production version, and actually, remind me a bit of the Hyundai Ioniq 6 sedan. And the hatchback design is obvious on the patent images, while there was no indication of one in the concept. Which is great news.
There is a rumor of a total of 360HP from 2 electric motors. A huge jump from the bZ4X's 215HP with AWD. At around 186 inches long, it is about the same size as the current IS, but probably quite a bit roomier. This means it could be replacing both the IS and ES sedans. Although since a new Camry is coming for the 2024 model year, it wouldn't cost a fortune to offer a redesigned, Hybrid-only, ES for a few more years.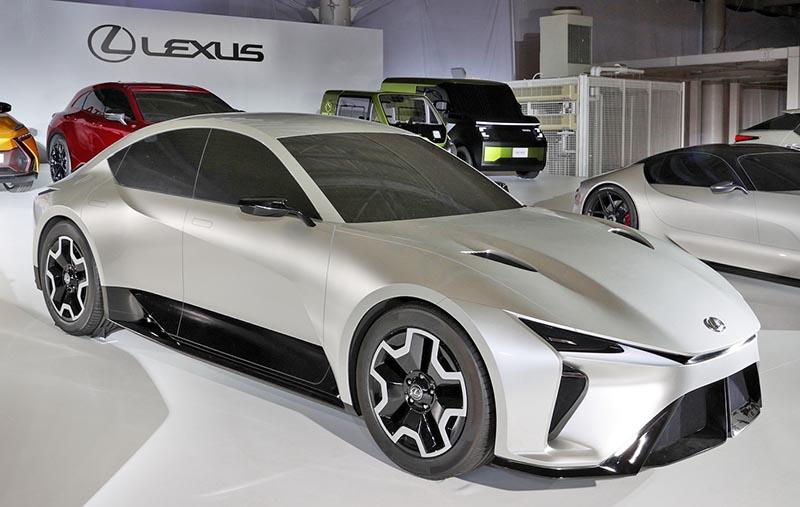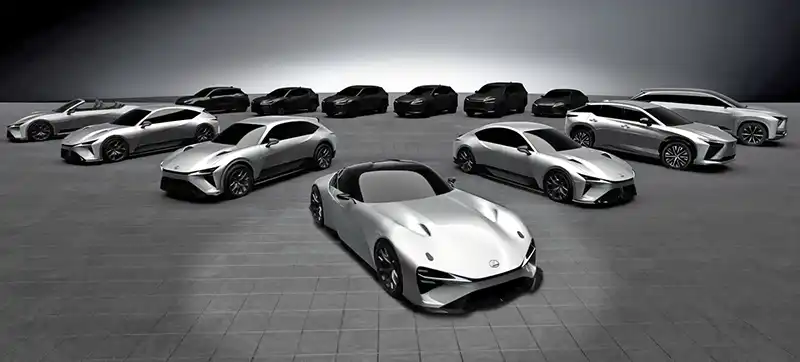 Lexus even showed an actual prototype back in late 2021. But also a whole new lineup of upcoming cars. On the far right, you can get a glimpse of a new 3-row SUV, next to the new RZ.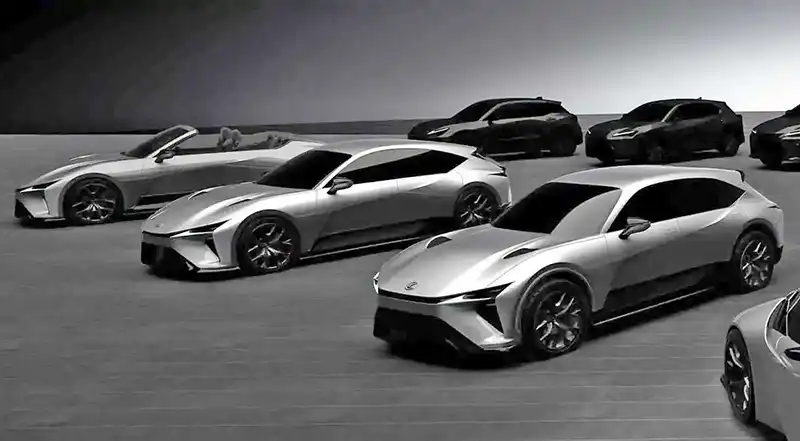 That day, the IS sedan concept was joined by 3 more versions. 2 wagons were also shown, one seemingly with a higher ground clearance than the other and some cladding around the wheels. Which could mean Lexus intends to compete with the Audi A4 All-Road. And especially, a convertible. That means they are planning to expand the IS into a whole lineup of very modern and sporty EVs.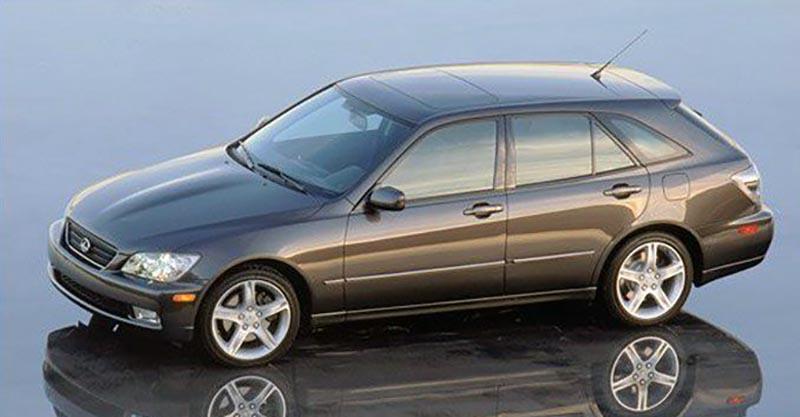 The last time we saw a new Lexus IS wagon in the US was 2005 when the IS first generation was replaced and the wagon "SportCross" body style was canceled.
I think it still looks really good today. And is probably super rare by now.