2024 Kia K5: new illustration.
Last Updated: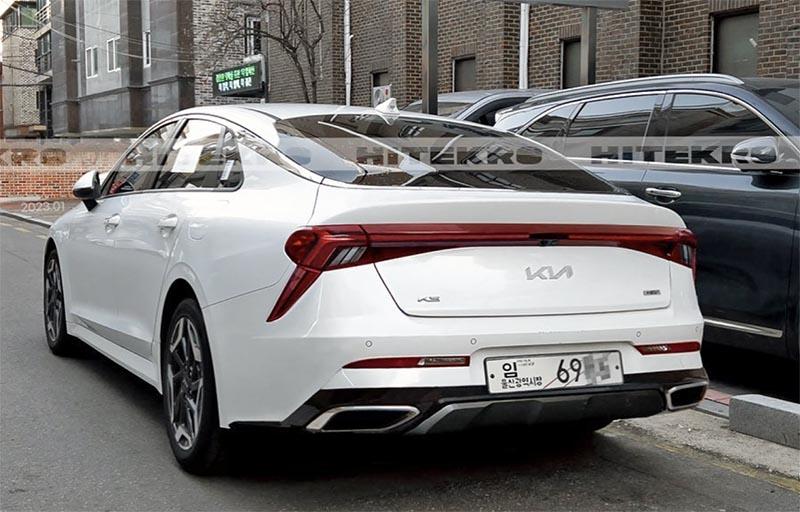 While we have seen spy shots of the revised 2024 Kia K5 before, this is a new illustration trying to guess what's under all the camouflage.
And frankly, while the illustration work is very nice and realistic, it's not pretty. I really don't think it would be an improvement over the current design. This is just weird looking and as bad as the current Camry rear end with these weirdo rear lights.
I do like the current K5 design. Quite modern and original, although it wouldn't take much to make it just too weird. It looks like that's exactly what Kia might be doing with the upcoming revision for 2024. Which would really be too bad.
We've already seen its cousin, the 2024 Hyundai Sonata in very revealing spy shots without any camouflage. This means we could see much more of the 2024 Kia K5 really soon.