Next-generation Mustang EV: new illustration.
Last Updated: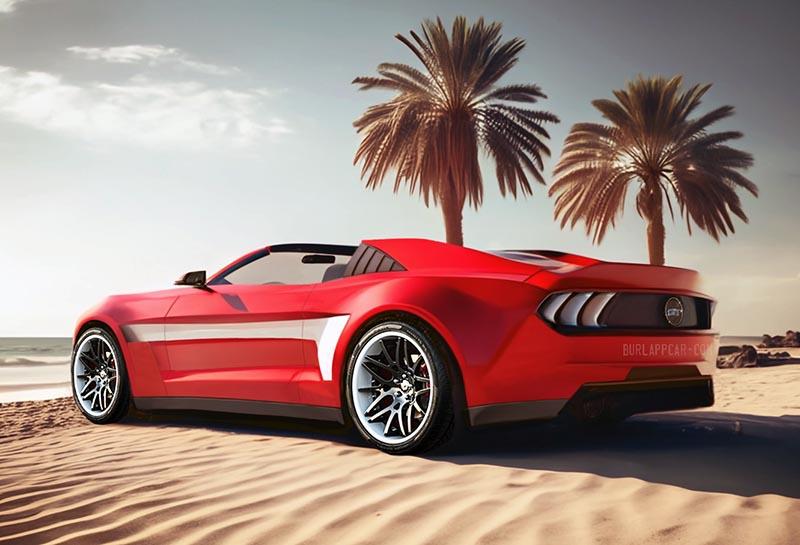 We basically know almost everything about the new 2024 Ford Mustang. Design features even pricing. The only thing missing is reviews. This will probably show how similar the "new" car is to the previous model since it is basically the same car except for body panels and some (not all) of the interior. The 2024 model is not an "all-new Mustang", it will be invisible to everyone except current Mustang owners. Which is a big mistake. One Chevrolet made with the 2016 Camaro.
For a true departure, and something 100% new, we will have to wait for the next generation. The 2024 car is scheduled to be produced until 2028 or 2029 but I really don't think it will be that popular after 2 or 3 years. The last 2 or 3 years will be long ones for Ford. By then, the Mustang will be an outdated dinosaur only attractive to very few buyers. GM is expected to show us a few body styles of electric Camaros soon. Not only the traditional coupe/convertible but also sedan and SUV. And of course, a production version of the fantastic Dodge Charger Daytona EV could be introduced as soon as next year.
Ford will have a second-generation Mach-e in 2026. The redesigned model will be available in 2 body styles, regular SUV and "coupe". Similar to what many others like Audi, Mercedes, VW, and BMW are doing. By the time the new coupe and convertibles come out a couple of years later, the complete Mustang lineup will be all-electric. Like almost everything else…